LES GEORGETTES RENDEZ-VOUS: WITH LOVE AND AUDACITY
THIS MONTH:
WITH LOVE AND AUDACITY
As Valentine's Day approaches, our selection of works about women or created by women is obviously about love, but it's also about passion, art and daring! Books, films, exhibitions and podcasts designed for getting away from it all and enjoying yourself, on your own or with friends. They're something to inspire you, and we hope this will get you off to a good start for a great year... Happy listening and reading, Les Georgettes!
MOVIE
BRIGHT STAR
"I almost wish we were butterflies and liv'd but three summer days - three such days with you I could fill with more delight than fifty common years could ever contain". John Keats, now recognised as one of the greatest romantic poets, was only 23 years old when he fell madly in love with Fanny, his young neighbour. With a subtle approach full of poetry, Bright Star tells us the story of a fiery and passionate yet hidden love affair. A simply dazzling film.
BY JANE CAMPION - STARRING ABBIE CORNISH AND BEN WHISHAW - AVAILABLE ON NETFLIX, ON DVD AND ON CANAL VOD.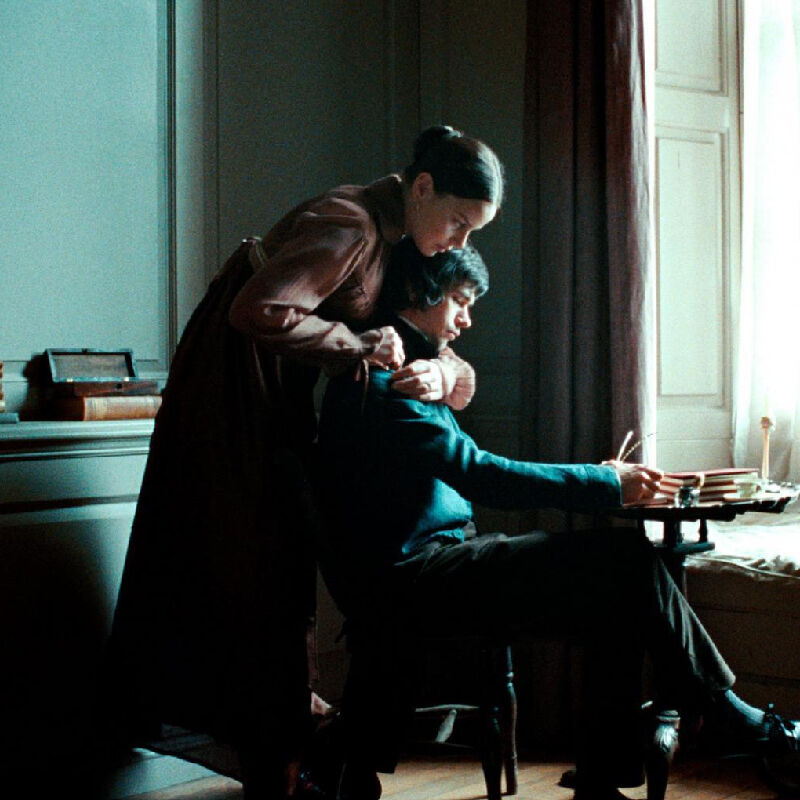 PODCAST
LOVE STORY
Alice Deroide and Melanie Toubeau, founder of the YouTube channel la manie du cinéma, are devoting a season of Bababam podcasts to deconstructing great couples from the silver screen. So which analyses did we like most? First, we picked Rose and Jack from James Cameron's Titanic (obviously)! We are still and always will be moved by this love story, although it's so tragic, because it shows such salvation for the young heroine in search of emancipation and freedom. Our second choice was a study of the terrible trio in Xavier Dolan's Heartbeats where two childhood friends meet a narcissistic brat and a story full of both hatred and passion ensues. Basically, 2 totally different love stories, but something you'll really enjoy listening to.
ON LOVE STORY BY BABABAM - BY ALICE DEROIDE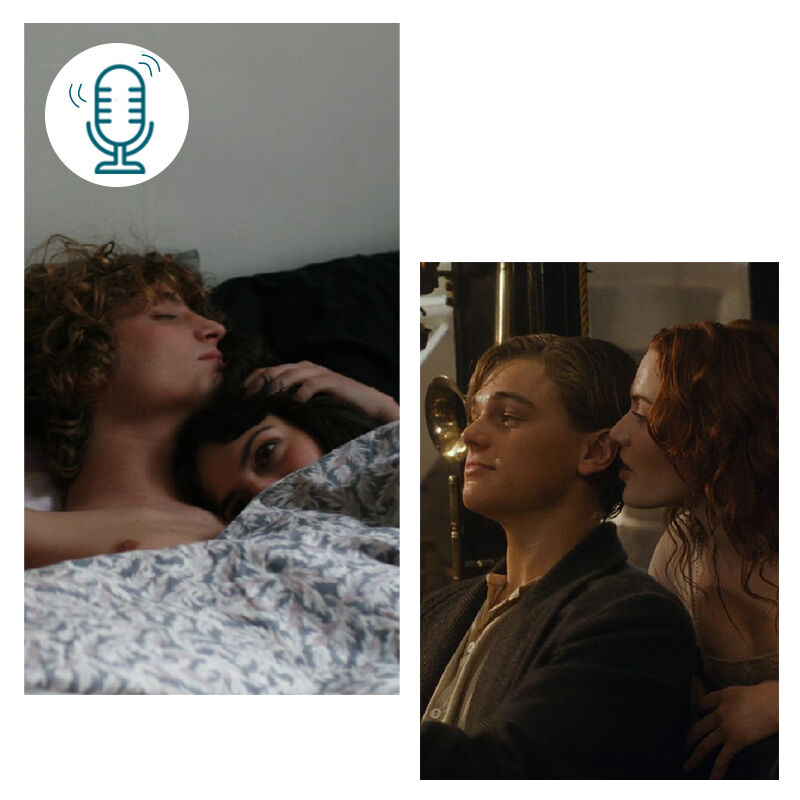 EXHIBITION
ODA JAUNE

Through daring, astonishing and sometimes even disturbing creations, Oda Jaune handles the art of metamorphosis with passion and poetry. Paintings and watercolours play with shapes and colours as well as traditions and conventions. The representations and emotions aroused by the works vary from one spectator to another, and each is free to interpret them their own way. An intriguing discovery, but with such a Les Georgettes vibe!
UNTIL 5 MARCH, 2022 IN PARIS, GALERIE TEMPLON. FREE ADMISSION.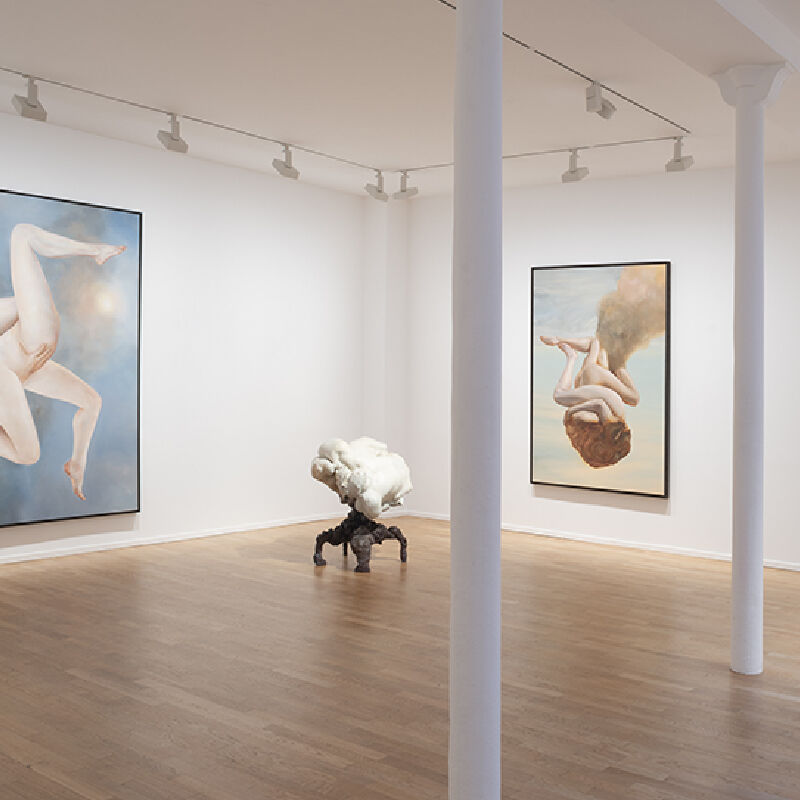 DOCUMENTARY
SECRET LOVE
65 years of hiding your love. Is that even possible? It's exactly what happened to two Canadian women, Pat and Terry, who were forced to keep their love hidden from a society where being gay was not yet accepted. Although their relationship began in 1947, the real bonds between them were not revealed to their families until decades later, even after so many years spent together. It's a real-life story that is really beautiful.
BY CHRIS BOLAN - AVAILABLE ON NETFLIX.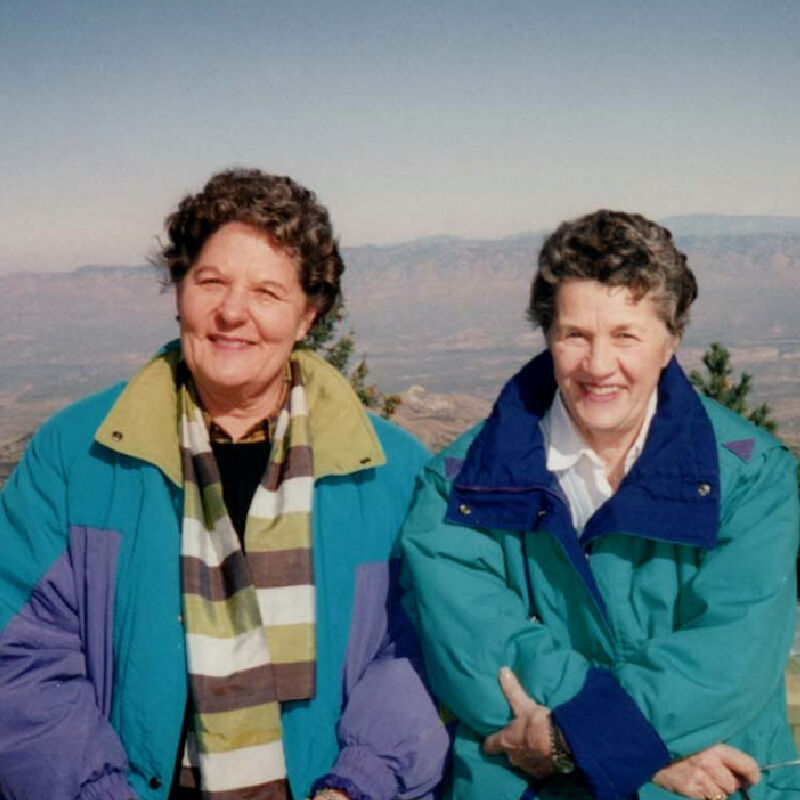 BOOK
LOVE, CURIOSITY, PROZAC AND DOUBTS
Three sisters, three lives and three totally different personalities, in post-movida Spain. Cristina, a waitress in a bar in Madrid, lives on ecstasy, taking things easy and one-night stands. Rosa, a super busy businesswoman, lives for her work and runs on Prozac. Ana, a housewife, lives for her family and tries to forget about the failure of her marriage with sleeping pills. The problem they have in common is men. Each them equally endearing, the heroines share their doubts and reflections on life with the reader, with plenty of cynical and caustic humour. A very spicy, eventful and addictive book. Something you can read and reread!
BY LUCÍA ETXBARRÍA - 10/18 PUBLISHING - 288p - FROM €4.67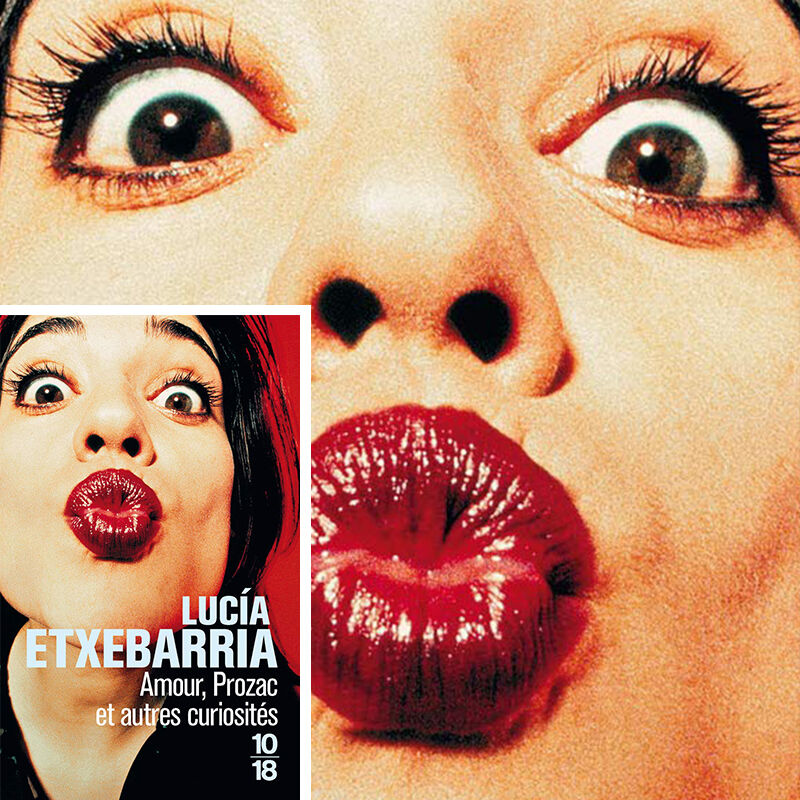 INSTAGRAM ACCOUNT
AMOUR SOLITAIRES BY MORGAN ORTIN
"In the past, lovers exchanged letters. Today, they text each other". Author and founder of the Instagram account @amour_solitaires, Morgan Ortin sheds light on the 21st century's epistolary habits by collecting several hundred anonymous text messages that were sent, received or simply written. The secret exchanges that we discover here show that the art of writing has not been lost. It changes with the period and the means of communication. Morgan also published a book with the same name as her Instagram account, depicting a gradual love story using the text messages that were posted to the account. The only word for it is poetry.
SUBSCRIBE ON INSTAGRAM TO THE @amour_solitaire. ACCOUNT.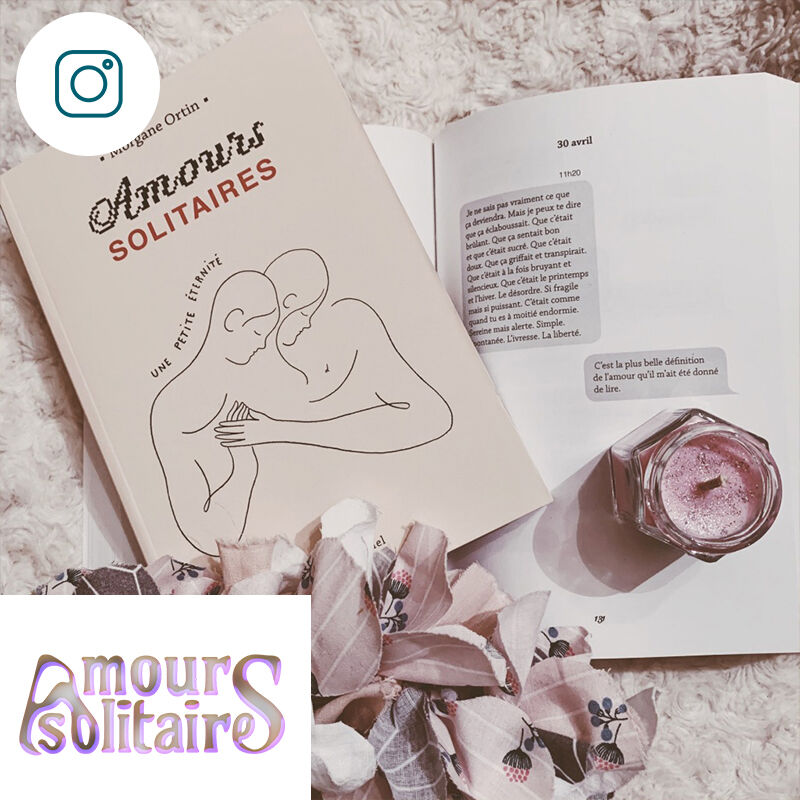 BOOK
PRIDE AND PREJUDICE
If you haven't yet experienced this masterpiece, then what are you waiting for? Enjoy Jane Austen's famous novel right now. The writer plunges us into the England of the 19th century, home to a rigid society where women must quickly find themselves a husband (and a rich one preferably). This is a major challenge for the upper middle class, a great source of concern for the Bennett family, with their 5 girls. One of them, Elisabeth – the heroine – is the hardest to tie down. Rebellious, lively and perceptive, Elisabeth stands out in this world of vanity and pride which Mr Darcy embodies completely. His haughty air disgusts her, and yet... The two characters cannot seem to stay away from each other. Their duality and continuous disagreements gradually entice each other, leading to a certain closeness and finally love. A superb satire, masterfully sketched with skill and flair.
BY JANE AUSTEN - LE LIVRE DE POCHE PUBLISHING - 512p - FROM €6.60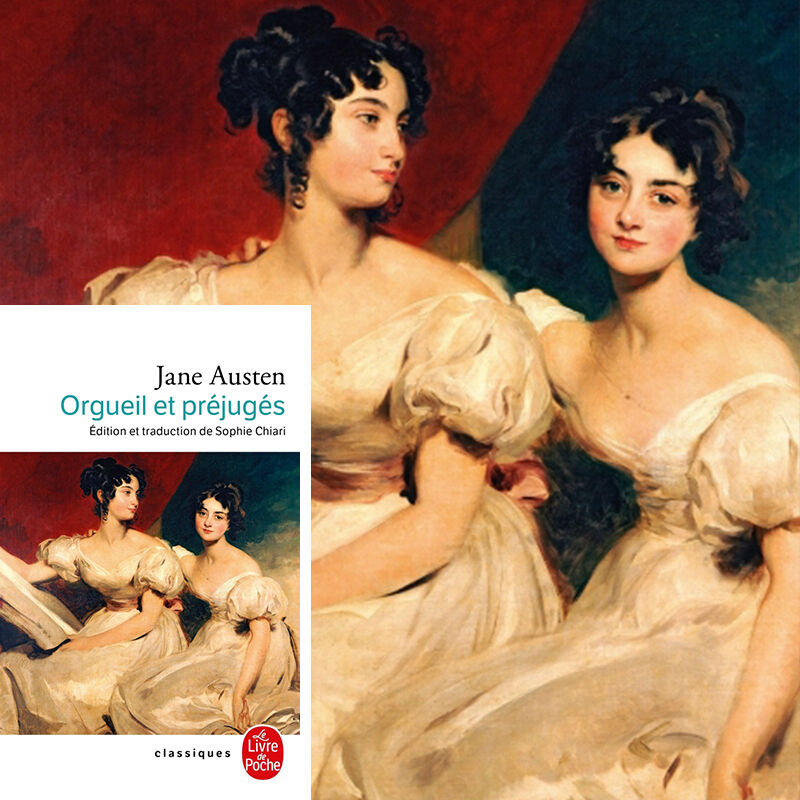 Les Georgettes are spontaneous, cheerful and creative women who have something to say. They love being free to think, share their ideas and carry loved ones along with them. That's why Les Georgettes has put together a selection of works created by plucky women. With these books, podcasts, films, series, exhibitions and reports, we aim to inspire you, give you a break from your to-do list, move you and remind you that we're stronger together.

#WeAreGeorgettes
DO YOU LIKE
OUR LES GEORGETTES RENDEZ-VOUS?

Find all of our cultural selections from previous months right here. Blogs, tips, advice, collections and cultural events can be found in Our Gazette.