NOTRE SELECTION
de pépites
Your favourite
creations
Les Georgettes are free, creative, bold, elegant and special… You too can reveal your personality to the world, believe in your own choices and show your true colours!
RESSOURCES
At the river's edge
It's summertime, dragonflies flutter around and time passes peacefully...This walk along the river reveals motifs inspired by insects and the movement of water trickling through the valleys. Immerse yourself in freshness!
The weightlessness of the
Luciole
and the
Libellule
unveil elegant and delicate jewels. The
Canoë
bracelet and its graphic lines invite you to stroll along the water.
The
Plumes
set, inspired by the birds that populate our rivers, is truly delightful. Creole earrings, a ring and a bracelet that you are going to love!
Discover our summer wonders here.
In the press
everyone's talking about us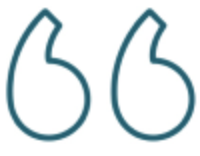 With Les Georgettes, let your imagination run wild! You can create a jewellery set to match your style, which can then be changed to suit your mood...
COSMOPOLITAN
INSTASHOP
Unleash your creative side with #WeAreGeorgettes! Lacking inspiration or maybe just can't decide? We've got you!
Share your prettiest photos on Instagram and add the hashtag #WeAreGeorgettes to your posts. And then maybe, just maybe, with a sprinkle of Les Georgettes magic, your posts will appear here for you and others to enjoy! 😉
SPECIAL OFFERS
Just for you!