Your favourite
creations
Les Georgettes are free, creative, bold, elegant and special… You too can reveal your personality to the world, believe in your own choices and show your true colours!
PHARAONIC MAGIC
Show your true colours
Treat someone special (or yourself!) to our jewelry creations inspired by the treasures of Egyptian pharaohs…
For this year's final collection, we're continuing our journey through the ancient land of the pharaohs… We already know you're going to be dazzled!
Our new bracelets, Dunes, Louxor and Alexandrie will light up your festive looks with luxurious curves and precious details. And if you want a really royal look, you should choose our Papyrus jewelry set: bracelet, earrings, necklace, ring… take your pick!
And because we love anything that sparkles, our Girafe, Perroquet and Liens round are set with cubic zirconia, now available in our Les Précieuses collection.
Our new patterned leather inserts have been inspired by the finest materials in Ancient Egypt, brightening your party looks with their gold and metallic patterns.
Our Holiday collection would even make Cleopatra green with envy!
See what's new...
SPECIAL OFFERS
Just for you!
In the press
everyone's talking about us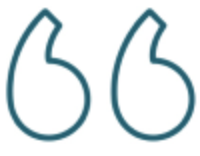 With Les Georgettes, let your imagination run wild! You can create a jewellery set to match your style, which can then be changed to suit your mood...
COSMOPOLITAN