Your favourite
creations
Les Georgettes are free, creative, bold, elegant and special… You too can reveal your personality to the world, believe in your own choices and show your true colours!
Les Cumulables
The collection plays with Les Georgettes conventions
Iconic motifs inspired by the plant and animal worlds feature in this daring jewellery collection. Girafe, Ibiza, Perroquet, Nénuphar, Tresse... Find all your favourite styles!
Psst... The colourful lacquer brightens up this jewellery collection. A nod to our collections' bold and sparkling spirit interacting playfully with the coloured leathers.
Rings, bracelets, bangles, necklaces, earrings... The jewellery in the Les Cumulables collection goes with all our collections.
Create your own look to suit your desires and personality. You'll love it!
To discover all these wonders, head this way!
In the press
everyone's talking about us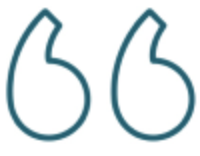 With Les Georgettes, let your imagination run wild! You can create a jewellery set to match your style, which can then be changed to suit your mood...
COSMOPOLITAN

INSTASHOP
Unleash your creative side with #LesGeorgettesLovers! Lacking inspiration or maybe just can't decide? We've got you! Share your prettiest photos on Instagram and add the hashtag #LesGeorgettesLovers to your posts. And then maybe, just maybe, with a sprinkle of Les Georgettes magic, your posts will appear here for you and others to enjoy! 😉
SPECIAL OFFERS
Just for you!