Your favourite
creations
Les Georgettes are free, creative, bold, elegant and special… You too can reveal your personality to the world, believe in your own choices and show your true colours!
ALONG THE RIVER NILE
Show your true colours
Ready to journey into the heart of Egypt?
Imagine you're watching a warm and gentle sunset on the banks of the Nile near oases, pyramids and desert. While the vegetation is lush and colourful, the wildlife comes alive in protective talisman form. Enjoy warm colours and bright shades...for an Indian summer with an Egyptian touch!
Three new cuffs begin the mystical Egypt season: Fleurs du Nil, Amulette and Talisman. And because we know you just love a good jewellery set, there are also Fleurs du Nil and Talisman rings available. The much-adored Pure comes in a hammered version for an authentic effect. Add in our warm-toned patterned leathers...and the Egyptian scene is set.
Our watches are on Egyptian time, with mother-of-pearl dials, mesh or engraved straps and leather inspired by gilding and ornamentation.
So long, Cleopatra: we're the queens now!
See what's new...


Shop the feed
Unleash your creative side with #LesGeorgettesLovers! Lacking inspiration or maybe just can't decide? We've got you! Share your prettiest photos on Instagram and add the hashtag #LesGeorgettesLovers to your posts. And then maybe, just maybe, with a sprinkle of Les Georgettes magic, your posts will appear here for you and others to enjoy! 😉
In the press
everyone's talking about us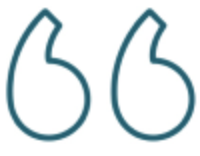 With Les Georgettes, let your imagination run wild! You can create a jewellery set to match your style, which can then be changed to suit your mood...
COSMOPOLITAN
SPECIAL OFFERS
Just for you!