Your favourite
creations
Les Georgettes are free, creative, bold, elegant and special… You too can reveal your personality to the world, believe in your own choices and show your true colours!
ELIXIR
Looking for a love potion?
For the final stage of our epic journey through the heart of Mystical Egypt, we're taking you to a mysterious, passionate, eternal world...
The new Mehen and Osiris bracelets passionately embody an elixir of love. And just like when you're in love, you don't count the cost, the Mehen bracelet also has a matching ring! If you want to personalise your jewellery ad infinitum, you won't be able to resist our new palette of colourful leathers.
Buy a gift, treat yourself or whisper sweet nothings to your Valentine...
Discover our selection of little gems here.
In the press
everyone's talking about us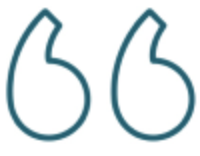 With Les Georgettes, let your imagination run wild! You can create a jewellery set to match your style, which can then be changed to suit your mood...
COSMOPOLITAN
SPECIAL OFFERS
Just for you!