OUR SELECTION
of treasures
Your favourite
creations
Les Georgettes are free, creative, bold, elegant and special… You too can reveal your personality to the world, believe in your own choices and show your true colours!
METAMORPHOSIS
Graphic Illusions
This new collection is inspired by metamorphosis, which is at the very heart of Les Georgettes' philosophy.
Deconstructed...circular...psychedelic...this season's designs are all wonderfully original. Throughout this transformation, patterned leathers give way to muted tones, changing reflections and new striking and textured motifs.
Step into our hypnotic world and discover the
Vibrations
and
Illusion
sets with their openwork and fine engraving, or our revisited iconic
Ruban
and
Gigi
designs with their striking and precious metamorphosis...
Find out more here.
In the press
everyone's talking about us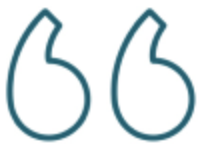 With Les Georgettes, let your imagination run wild! You can create a jewellery set to match your style, which can then be changed to suit your mood...
COSMOPOLITAN
SPECIAL OFFERS
Just for you!

INSTASHOP
Unleash your creative side with #WeAreGeorgettes! Lacking inspiration or maybe just can't decide? We've got you!
Share your prettiest photos on Instagram and add the hashtag #WeAreGeorgettes to your posts. And then maybe, just maybe, with a sprinkle of Les Georgettes magic, your posts will appear here for you and others to enjoy! 😉