Les Georgettes Culture : Music!
THIS MONTH:
MUSIC!
Our cultural selection this month? You're sure to be singing along! At Les Georgettes, we're getting tuned up for a season interspersed with sunny days and celebratory events. At the beginning of a summer marked by the Fête de la Musique (World Music Day), our selection invites you to (re)discover great cinema classics, committed musicians, inspired authors, and locations that are as bewitching as they are melodious. What better way to get you dancing and make you shine... Happy reading, Les Georgettes!
MOVIE
DIRTY DANCING
Mythical, romantic and (almost) timeless… You already know the characters: from totally different backgrounds, Baby and Johnny come together, against all odds, and all thanks to dance. There are many reasons to revisit this cult film that is birther to the musical of the same name: to celebrate the anniversary of its cinema release (35 years in 2022), out of nostalgia for the sixties, to marvel once again at that incredible lift, but also because, as you will agree, "nobody puts Baby in a corner"!
BY EMILE ARDOLINO, SCRIPT BY ELEANOR BERGSTEIN – WITH JENNIFER GRAY AND PATRICK SWAYZE – AVAILABLE ON DVD AND VOD.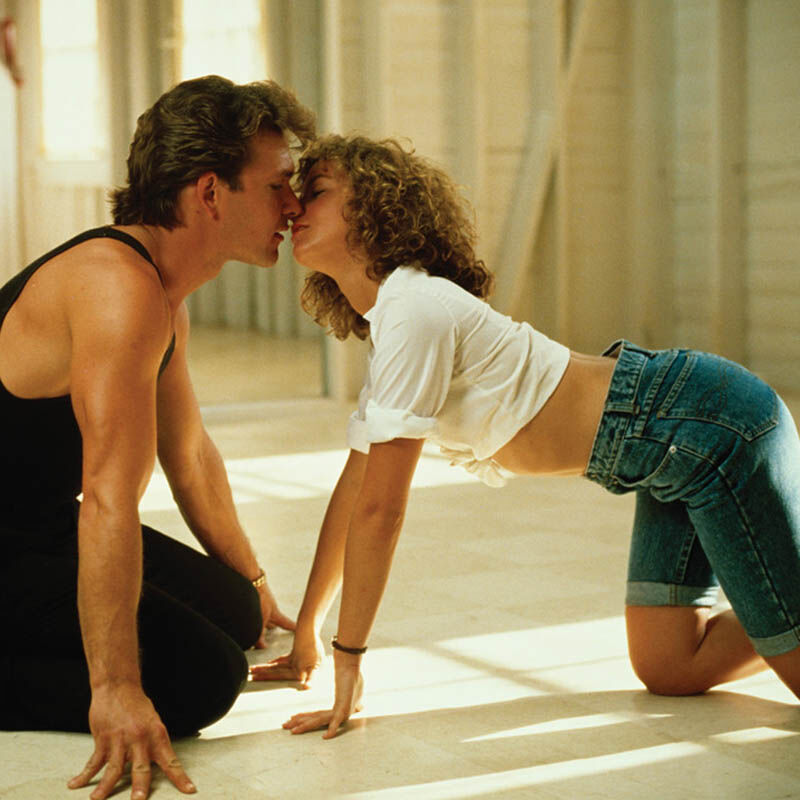 EXHIBITION
HIP-HOP 360
The Philharmonie de Paris puts hip-hop in the spotlight, with a unique exhibition dedicated entirely to street art, which originated in the Bronx, before emerging in France in the 80s. Within a musical and immersive journey, visitors explore each discipline of this culture, from graffiti to rap and breakdance, with an incredible range of interactive options. A great opportunity to rediscover this artistic movement and its key players.
UNTIL 24 JULY 2022 AT LA PHILARMONIE. ADULT RATE €12.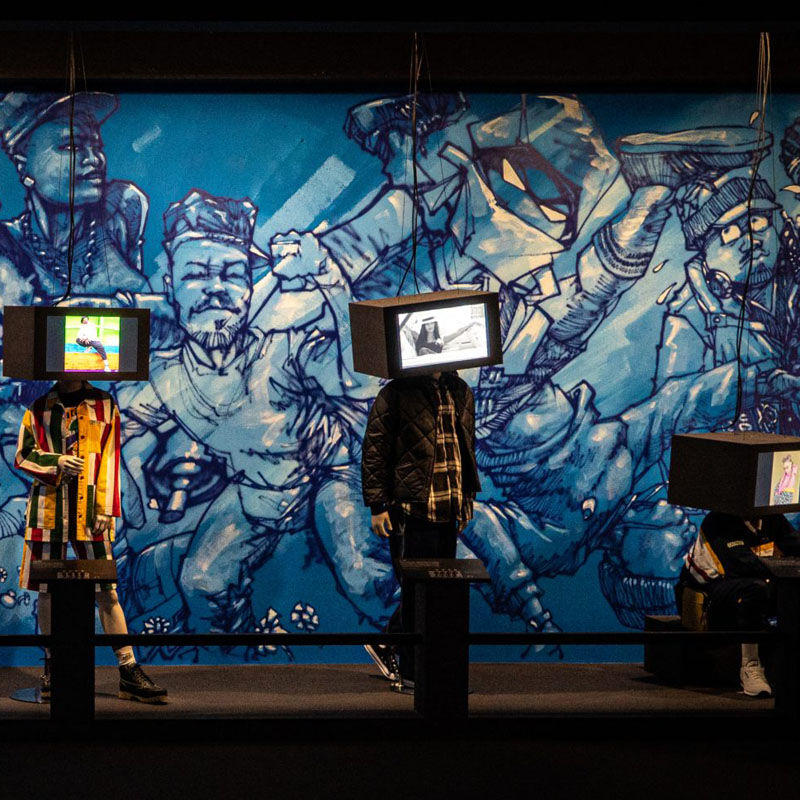 COMIC STRIP
CULOTTÉES (SASSY). WOMEN WHO DO ONLY WHAT THEY WANT (VOLUME 2)
These are women recognised for their commitment, their actions, and above all, their sass! They are showcased in the form of comic strip portraits. For this meeting, dedicated to music, we are focussing on 3 of them: Afghan rapper Sonita, denouncing forced marriage and her own experience, Betty Davis – the songwriter considered a pioneer of funk – and American rock group, The Shaggs, formed in the 60s by 3 young American sisters, against their will. Great stories to discover!
.BY PÉNÉLOPE BAGIEU – GALLIMARD EDITIONS – 168 p – FROM €20.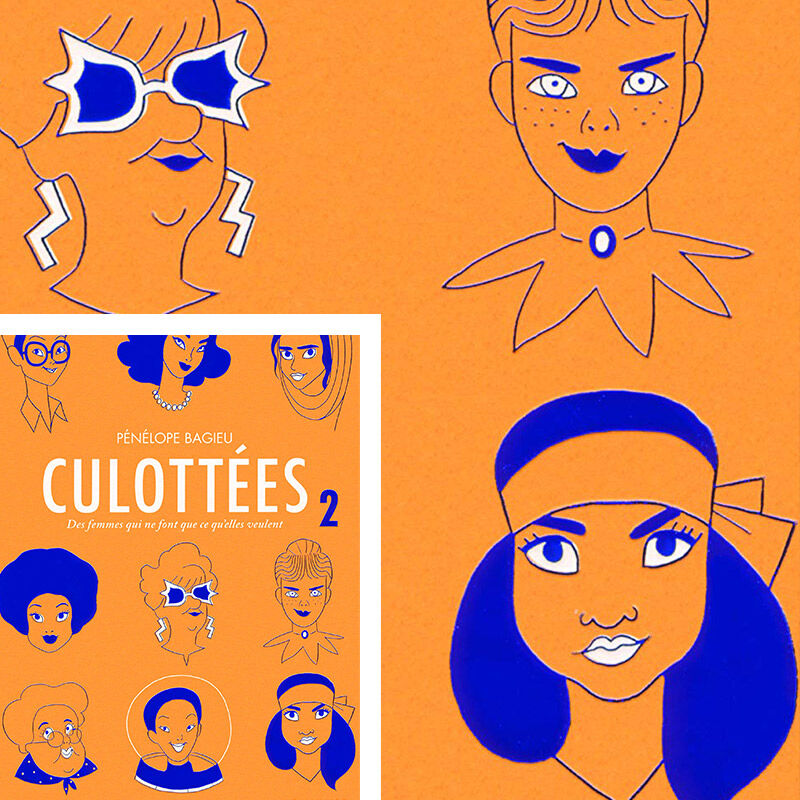 MOVIE
WHIPLASH
At just 19 years old, Andrew is a promising and ambitious young drummer from the Manhattan Conservatory, where he puts his heart and soul into all he does... He is accepted into the renowned orchestra conducted by Professor Fletcher, which no one can match in terms of excellence and rigour. Andrew will then have to confront the tyrannical spirit of the professor and his hot-headed and ruthless methods to become the best. A relentless quest for the perfect performance unfolds before our eyes (and our ears), set to a captivating and frantic rhythm that will leave you breathless.
BY DAMIEN CHAZELLE - WITH MILES TELLER AND JK SIMMONS - AVAILABLE ON PRIME VIDEO AND VOD.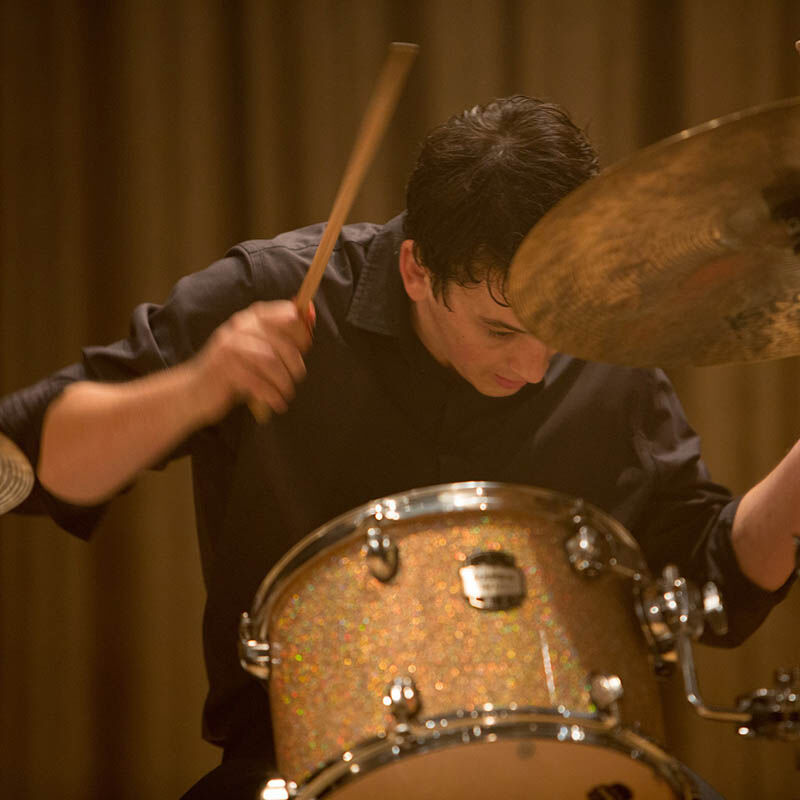 PODCAST
MUSICIENNES DE LÉGENDE (LEGENDARY FEMALE MUSICIANS)
Great female musicians who have become ambassadors for their instruments, pioneers who have excelled in their art and gradually succeeded in joining orchestras - very male-domintaed circles in the 20th century. What could be better than the Fête de la Musique to showcase them? In each episode of her podcast, each more inspiring than the last, Marina Chiche presents portraits of female artists who have made their mark on the history of music.
BY MARINA CHICHE. LISTEN ON RADIO FRANCE.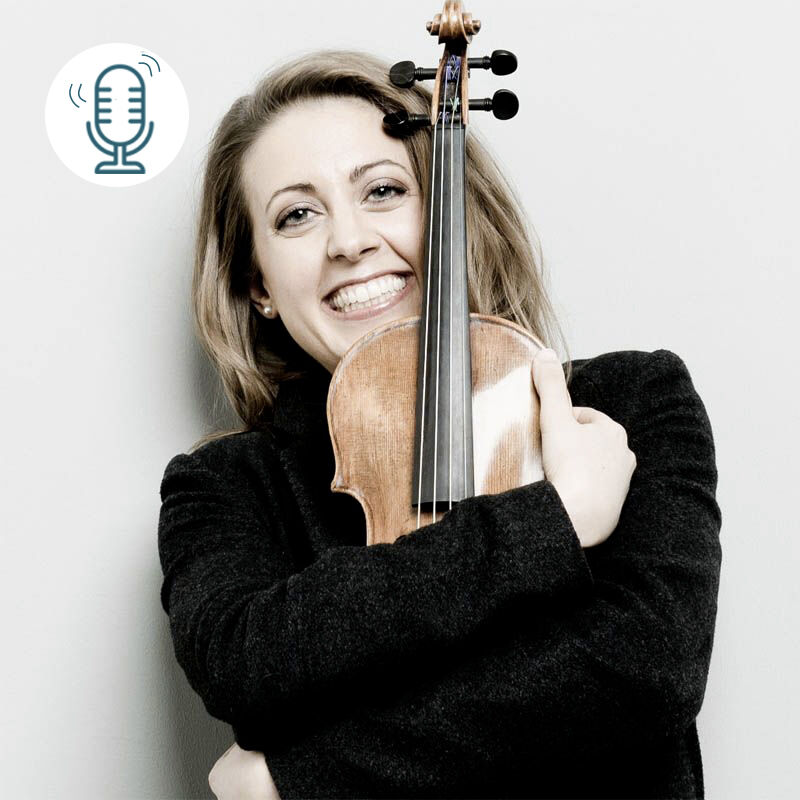 COMIC STRIP
BABY'S IN BLACK: THE TRUE STORY OF ASTRID KIRCHHERR AND STUART SUTCLIFFE
With superb black and white drawings, Arne Bellstorf depicts 60s Hamburg, where one of the greatest English rock bands of all time emerged. In addition to revisiting the journey of the Beatles and their growing success, the story focuses on the tragic fate of the fifth member, Stuart Sutcliffe, and his love affair with photographer Astrid Kircherr. As much for the graphics as for the many - more intimate - insights that are revealed to us regarding the group, this artistic and biographical comic strip promises to be a moving read.
BY ARNE BELLSTORF – SARBACANE EDITIONS – 202p – FROM €25.50.
MOVIE
THE PIANO
In the middle of nowhere, in New Zealand, Ada – a mute and mysterious pianist – joins the stranger she is about to marry, accompanied by her daughter and a magnificent piano - her primary means of expression. The piano is in the house belonging to her neighbour, Baines, her new husband having refused to transport it. In order to recover her most prized possession, Ada will have to submit to Baines' terms. Note by note, and through the beautiful melodies, a love story emerges that is as improbable as it is moving.
BY JANE CAMPION - WITH HOLLY HUNTER AND HARVEY KEITEL - AVAILABLE ON NETFLIX, ON DVD AND ON CANAL VOD.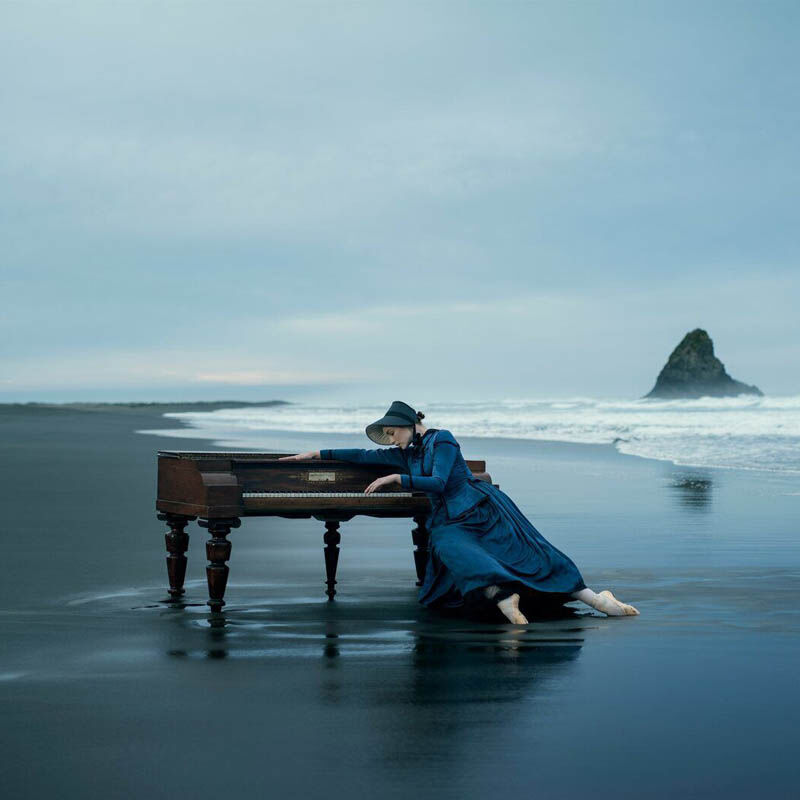 FESTIVAL
FNAC LIVE PARIS 2022

The party is in full swing in the capital! In partnership with the City of Paris, the Fnac Live Paris Festival is held outside the City Hall, for 3 days of concerts that are accessible to all. On the programme: nearly 30 French-speaking groups, offering a wide variety of musical genres, to satisfy all tastes and all audiences. To name just a few of the headliners: Jane Birkin, Bob Sinclar, Lonny, etc. A beautiful and diverse programme...
UNTIL1 JULY 2022, HÔTEL DE VILLE, PARIS. FREE ADMISSION.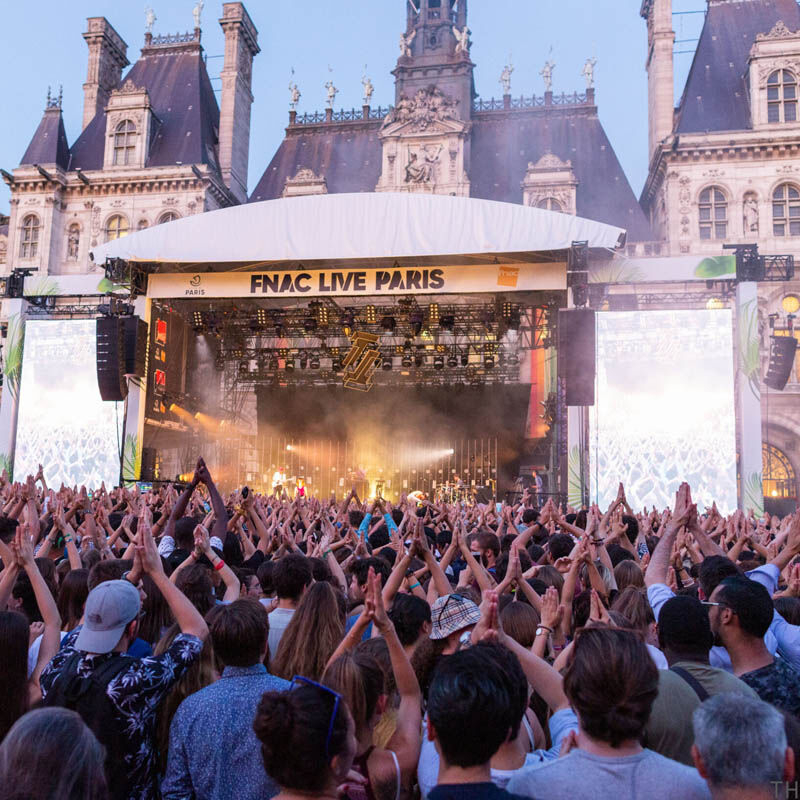 BOOK
LES PARAPLUIES D'ERIK SATIE (THE UMBRELLAS OF ERIK SATIE)
In this novel devoted to one of the geniuses of French classical music, Stéphanie Kalfon opts for a style inspired by Satie: dark, poetic, impassioned. From Honfleur to Paris, from a rise to power to chaotic episodes, she retraces and interprets the life of the composer-pianist in her own unique way. Through the many character traits explored, you can almost hear the famous "Gnossiennes". A beautiful tribute, and a true success!
BY STÉPHANIE KALFON – JOELLE LOSFELD EDITIONS – 216p – FROM €7.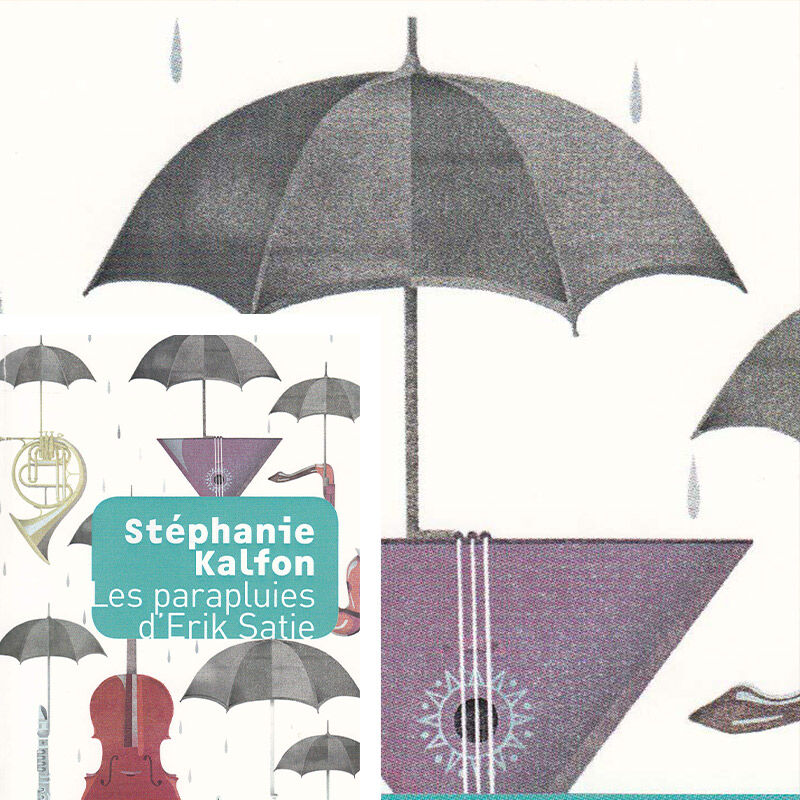 Les Georgettes are spontaneous, cheerful and creative women who have something to say. They love being free to think, share their ideas and carry loved ones along with them. That's why Les Georgettes has put together a selection of works created by plucky women. With these books, podcasts, films, series, exhibitions and reports, we aim to inspire you, give you a break from your to-do list, move you and remind you that we're stronger together.
#WeAreGeorgettes
DO YOU LIKE
LES GEORGETTES RENDEZ-VOUS?
Find all of our cultural selections from previous months right here. Blogs, tips, advice, collections and cultural events can be found in Our Gazette.