OUR SELECTION
of treasures
Your favorite
creations
Les Georgettes are free, creative, bold, elegant and special… You too can reveal your personality to the world, believe in your own choices and show your true colors!
New Fall-Winter 2021 Collection
Winter Solstice
Immerse yourself in a world that is as fascinating as it is mystical. Inspired by natural and astronomical phenomena, the second phase of our Fall-Winter 2021 collection, Winter Solstice, is in perfect harmony with the theme of metamorphosis.
Lunar cycles, stars and the northern lights emerge from the dazzling patterns and designs. Every piece in our jewelry and accessory collection gives you the chance to sparkle.
Alongside glittery leather inserts, designs such as
Luminescence
,
Céleste
and
Astres
are just some of the stars... It's guaranteed: our new pieces will make for a bright and festive end of the year. We wish you a star-filled Holiday Season!

Ready to sparkle?
In the press
everyone's talking about us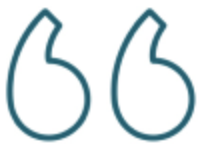 With Les Georgettes, let your imagination run wild! You can create a jewelry set to match your style, which can then be changed to suit your mood...
COSMOPOLITAN
SPECIAL OFFERS
Just for you!

INSTASHOP
Unleash your creative side with #WeAreGeorgettes! Lacking inspiration or maybe just can't decide? We've got you!
Share your prettiest photos on Instagram and add the hashtag #WeAreGeorgettes to your posts. And then maybe, just maybe, with a sprinkle of Les Georgettes magic, your posts will appear here for you and others to enjoy! 😉