Your favorite
creations
Les Georgettes are free, creative, bold, elegant and special… You too can reveal your personality to the world, believe in your own choices and show your true colors!
#WeAreGeorgettes
Liberty, Creativity, Femininity
Les Georgettes are the jewelry pieces that we create.
Creations that you can personalize to match your mood.
Les Georgettes are also (and above all else)
women
.
Women
who speak their mind
,they prefer getting things wrong over staying quiet.
Women who are brave, sensitive, spontaneous, joyful, and
creative
.
Women who like color, change and sharing their joy of living with the world.
Women who like their freedom of thought and of movement.
Women
who inspire us
each and every day!
And you, are you a Georgette?
Join us and proudly shout our motto: Liberty, Creativity, Femininity
In the press
everyone's talking about us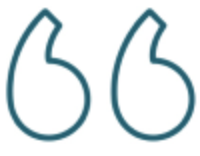 With Les Georgettes, let your imagination run wild! You can create a jewelry set to match your style, which can then be changed to suit your mood...
COSMOPOLITAN

INSTASHOP
Unleash your creative side with #WeAreGeorgettes! Lacking inspiration or maybe just can't decide? We've got you!
Share your prettiest photos on Instagram and add the hashtag #WeAreGeorgettes to your posts. And then maybe, just maybe, with a sprinkle of Les Georgettes magic, your posts will appear here for you and others to enjoy! 😉
SPECIAL OFFERS
Just for you!