LES GEORGETTES IS SUPPORTING
SKIN

Because what comes after cancer matters, Skin's mission is to support people with cancer and help them to (re)discover themselves. Together we are stronger. This is the motto shared by the Les Georgettes brand and Cécile Reboul, the founder of Skin, an organisation set up to provide support after cancer. This is a period that is rarely considered, but which is full of loneliness and doubts for patients in remission. To help them rebuild their lives, Skin brings together patients and artists around a common artistic project, which is based on the idea that creativity is a way of healing. At Les Georgettes, we are also convinced of this, which is why we decided to join forces with Skin. At the end of Breast Cancer Awareness month, part of the profits from a selection of products will be donated to the charity. And this is just the beginning! A great collaboration is brewing here... What if you were to be part of it?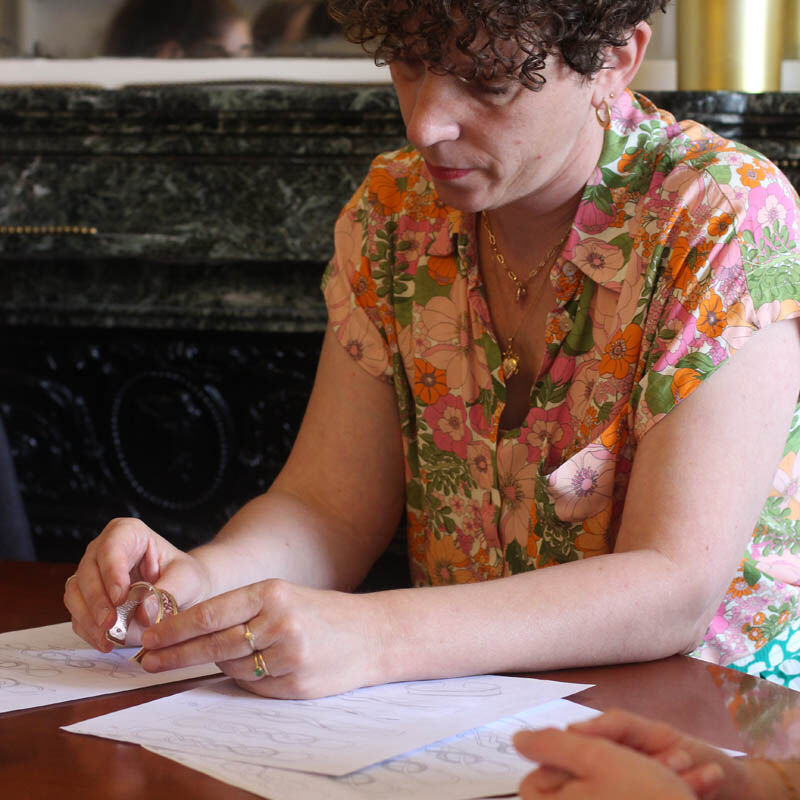 THE INSPIRATIONS
FOR THE PINK OCTOBER CAPSULE

Our pairs project continues! Céline Guilhermet, artistic director at Les Georgettes and Mathilde, member of the SKIN association, make a great team in this co-creation project. Like a true symbol of resilience, the Capsule collection for Pink October 2022 will see the light soon in our e-shop and in our stores. In the meantime, we're revealing our inspirations and the first sketches.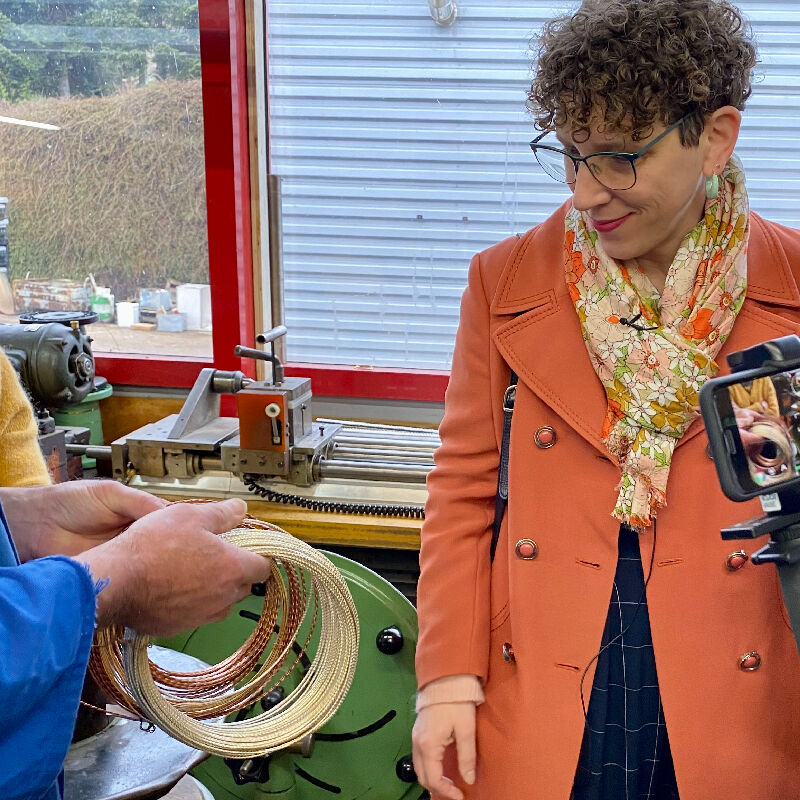 MATHILDE'S VISIT
TO OUR ARDÈCH WORKSHOPS

Our adventure with SKIN continues! We are heading to the Ardèche with Mathilde, a member of the association, with whom we are collaborating on a joint jewellery project. Mathilde has a diploma in metal art and is passionate about craftsmanship. She had the pleasure of visiting our workshops in Le Cheylard with our team. On the programme: meeting our craftsmen and discovering our manufacturing process. This was an important step in this beautiful collaboration, allowing the project to really come to life! On this occasion, Mathilde even had the opportunity to see first hand the first prototype of the cuff designed with our stylists, which we will unveil to you very soon. In the meantime, we tell you more about Mathilde's background in the blog article we devoted to her.
CO-CREATING A JEWELLERY COLLECTION
MATHILDE AND LES GEORGETTES

As part of our partnership, it was important to us to continue to support SKIN, in particular by being involved in its concept of enhancing the patient journey through an art project. At Les Georgettes, we therefore embarked on the co-creation of a jewellery collection alongside Mathilde Berneron-Ropars, a former patient and one of the members of the association. Very soon, we will invite you to follow each step of this beautiful project in pairs. That's all we're saying! The rest is yet to come...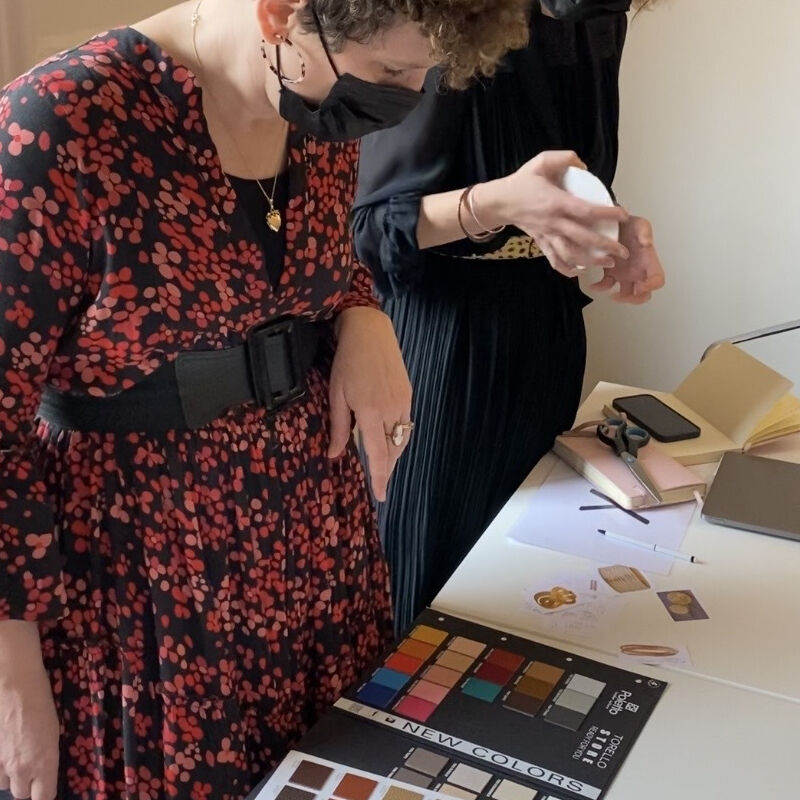 A SHARE OF THE PROFITS
RETURNED TO THE CHARITY

At the end of the famous pink ribbon month, a share of the profits from a selection of jewellery was donated to the charity. Thanks to you, we had the great honour of donating 5,000€ to SKIN! We only hope that this will allow us to support women in this difficult period after cancer and to contribute to all their projects within the charity. Our beautiful collaboration continues, and many other projects are to come... Are you with us?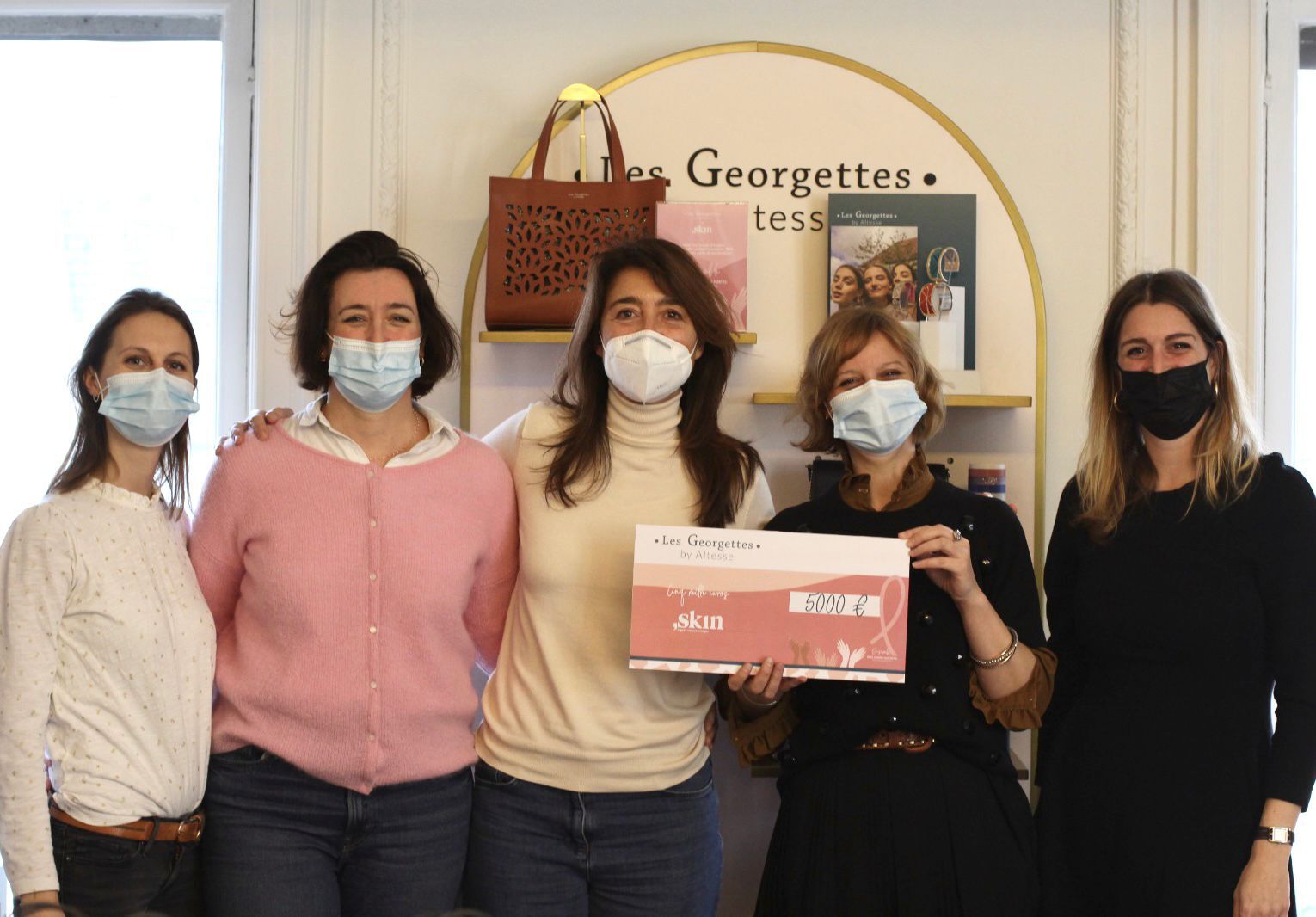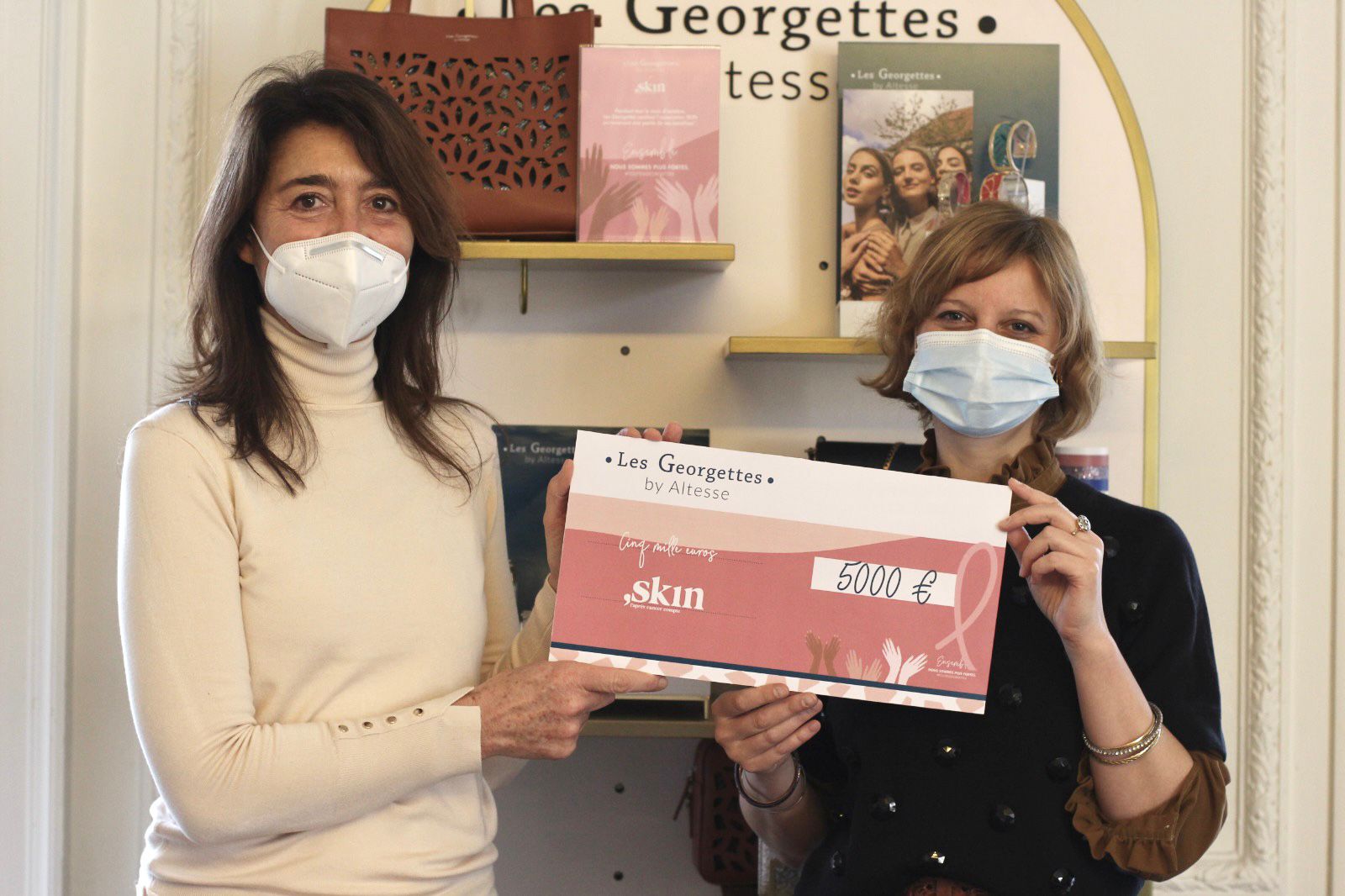 WANT TO KNOW MORE
ABOUT SKIN?

Read about the history of the charity and its founder in our blog post.
DO YOU KNOW
WHAT PINK OCTOBER IS ALL ABOUT?
It is an annual awareness campaign to fight breast cancer. Every action counts to show solidarity with the movement. That's why Les Georgettes is supporting Skin, an organisation that aims to help patients in remission from cancer through artistic projects. Les Georgettes is committed to donating part of the profits to Skin on carefully selected items, to coincide with Pink October. Check them out, try them, and join us in this great adventure. This is only the beginning!