SPRING-SUMMER 2020 COLLECTION: A SEASON FULL OF COLOR!
With the arrival of Spring, it's time to leave darker shades in your closet and live life in color!
Here at Les Georgettes, we're making a statement, louder and more powerful than ever before.
Be bold, colorful and free… a motto to live by this season!
Take a journey with us to a dream-like jungle… Throughout this season, you will discover
our new creations inspired by 3 themes: Sauvage Pop, Exotic Jungle and Tutti Frutti.
A special selection of new treasures created just for you and your never-ending creativity. How great is that?
Pure bracelet
With our new Pure bracelets, it's the
leather's turn to take center stage!
This refined and linear jewelry
design comes to life when combined
with our new patterned leather inserts.
Our Pure design is also available
as a decorative plaque for your
customizable Bijou Bag or Bijou Belt ;)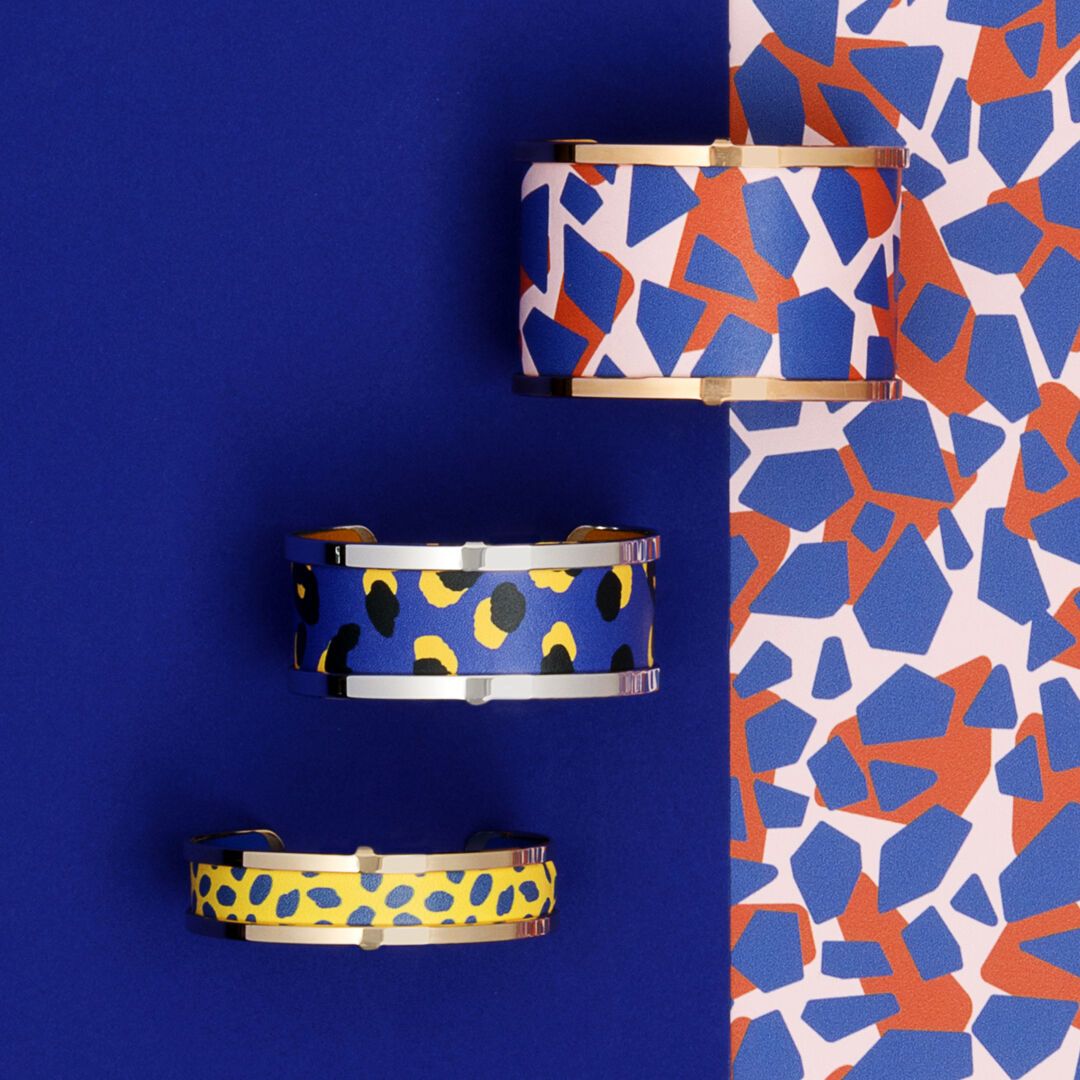 Small hoop earrings
If you want to add a discreet touch
of elegance to your looks,
our new Small Hoop Earrings
are just what you need!
This new earring format features
some of our best-selling designs,
such as Girafe, Perroquet and Fougères,
and is available in our Les Essentielles
and Les Précieuses collections.
Les Georgettes for Men
Psst… We haven't forgotten the gentlemen
in your life with our new additions
to our Les Georgettes for Men collection.
Discover our Rectangles and Double rings
in a new 8mm width as well as
our new colored inserts
Ochre / Flecked Brown and
Soft Electric Blue / Taupe.
We already know he'll love them!
We'll soon arrive at the next stops on our journey, Exotic Jungle and Tutti Frutti…
We promise you, they won't disappoint your wanderlust!