MERRY CHRISTMAS
Les Georgettes!
Isn't the end of the year the best time to be tempted by our jewellery? Be a designer for yourself and your loved ones! Designed in our Parisian studios and manufactured by passionate craftsmen in our workshops, our jewellery and accessories are infinitely customisable. And to inspire you even more, we've packed the house with new creations. We love giving you ideas and seeing you pull off your best looks, especially for the festive season! Find a unique gift with our selection, starting at only £29.
DISCOVER
All our Christmas gift sets
We're offering you the best of our creations in beautiful gift sets to add a touch of colour and magic to your Christmas looks. You are bound to find just what you're looking for with this festive selection!
OUR WATCH GIFT SETS
Just in time for Christmas!
Tick tock! It's time to treat yourself to a personalised watch. To each her own style, to each her own Georgette! Discover our selection of treasures in 4 gift sets reflecting different personalities to satisfy every desire. Whether you live life in colour or at 100 mph, whether you like glitz and glamour or simple, no-frills stuff, you'll find it here. Which gift set will you fall for? Rocker Roller, Glam Goddess, Colour Lover or City Chica?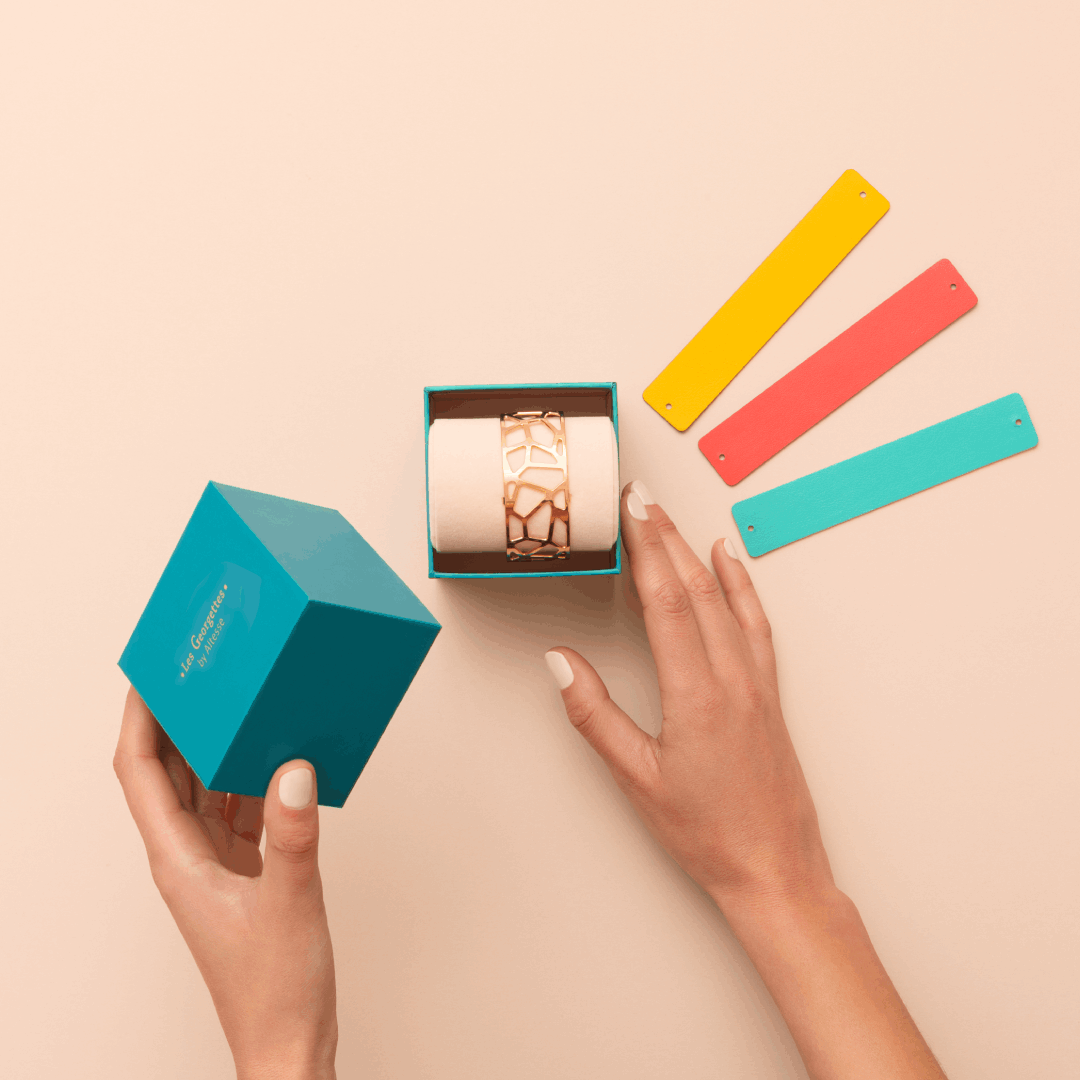 CREATE A UNIQUE PIECE OF JEWELLERY
To make a special someone very happy!

Shall we remind you how it works?
#1
Choose a piece of jewellery or a bag, in your favourite design, size and finish.
#2
Choose a reversible leather insert to adorn your jewellery. Try out as many colours as you like in our virtual workshop.
#3
That's it! Personalise your jewellery and accessories to your taste with our interchangeable and reversible inserts.
LET HER CREATE HER OWN JEWELLERY
With our online gift card
With our online gift card, she can visit our website to choose the perfect piece or visit our virtual workshop to personalise her own jewellery. Once she's chosen her gift, all you she has to do is enter the online card number before placing her order and voilà! Her creation will be delivered directly to her. What better way to stay totally free and creative?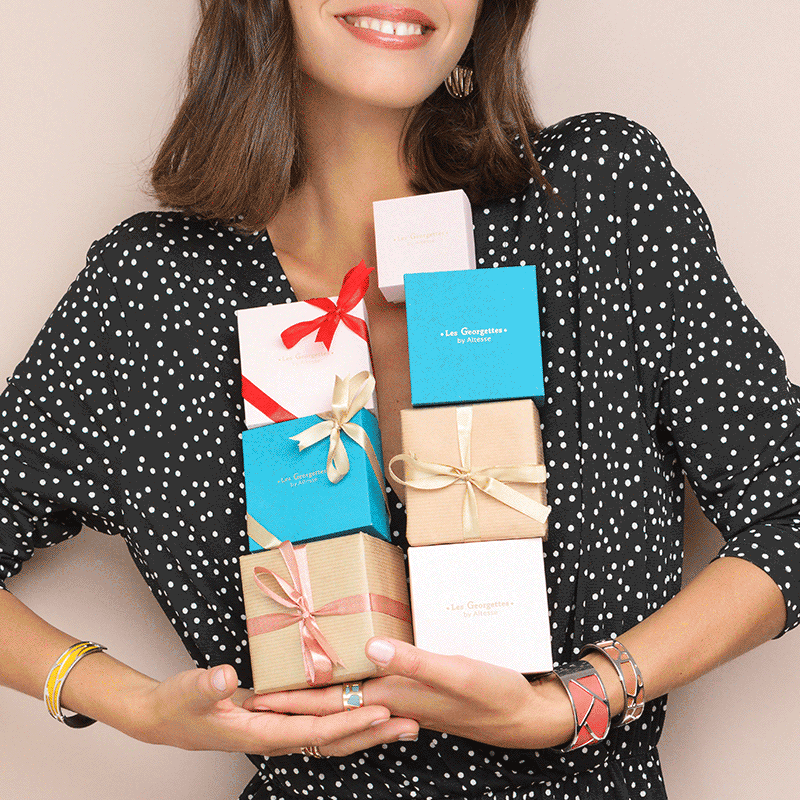 We understand!
How about we give you some ideas? We have put together a selection of nice places you can find an original gift. A little help is always welcome. A very merry Christmas to you!
#WeAreGeorgettes