Your favourite
creations
Les Georgettes are free, creative, bold, elegant and special… You too can reveal your personality to the world, believe in your own choices and show your true colours!
EXTRAORDINARY BESTIARY
Show your true colours
Meet Egypt's stunning wildlife
The next stage of this journey along the Nile isn't for the faint-hearted! At Les Georgettes, we don't like doing things by halves, so you're going to meet the wildlife of Mystical Egypt. With raptors and insects around, you'll need to stay on your guard!
Our new delights have this mystical and wild flavour! Inspired by the gods, the Ibis and Maât are endlessly fascinating. For collectors, the limited edition Scarabée will become a lucky charm. Meanwhile, Faucon (an Egyptian symbol of protection) is sure to wow you... Because when you love something you can't get enough of it, Faucon is available as a set: bracelet pendant, earrings and ring. You won't know which way to turn!
Our earrings and pendants also have a new look: the dual circle. Add in our reversible colourful leather inserts and you'll be quite the Cleopatra!
You're sure to feel on top of the world...
See what's new...


Shop the feed
Unleash your creative side with #LesGeorgettesLovers! Lacking inspiration or maybe just can't decide? We've got you! Share your prettiest photos on Instagram and add the hashtag #LesGeorgettesLovers to your posts. And then maybe, just maybe, with a sprinkle of Les Georgettes magic, your posts will appear here for you and others to enjoy! 😉
In the press
everyone's talking about us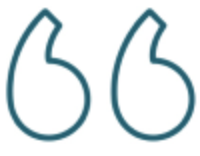 With Les Georgettes, let your imagination run wild! You can create a jewellery set to match your style, which can then be changed to suit your mood...
COSMOPOLITAN
SPECIAL OFFERS
Just for you!