Your favourite
creations
Les Georgettes are free, creative, bold, elegant and special… You too can reveal your personality to the world, believe in your own choices and show your true colours!
MOTHER NATURE
A Botanical Stroll
Outside, the sun is shining and nature comes alive with a rainbow of bright colours. The winds of freedom blow across the plains, tempting you to continue your walk through this floral countryside setting. Our new Bleuet, Corolle, Éphémère and Coquelicot bracelets have delightful feminine motifs inspired by nature. The Pure bracelet comes in a new Rayonnante version which we already know you'll love! Whether or not you're a natural romantic... There's something for everyone ;)
If you want to personalise your jewellery again and again, you won't be able to resist our new palette of floral leathers.
Discover our selection of little gems here. Prepare to fall in love...
In the press
everyone's talking about us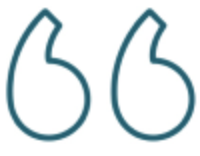 With Les Georgettes, let your imagination run wild! You can create a jewellery set to match your style, which can then be changed to suit your mood...
COSMOPOLITAN

INSTASHOP
Unleash your creative side with #LesGeorgettesLovers! Lacking inspiration or maybe just can't decide? We've got you! Share your prettiest photos on Instagram and add the hashtag #LesGeorgettesLovers to your posts. And then maybe, just maybe, with a sprinkle of Les Georgettes magic, your posts will appear here for you and others to enjoy! 😉
SPECIAL OFFERS
Just for you!