LES GEORGETTES RENDEZ-VOUS: FREEDOM, CREATIVITY, SORORITY
THIS MONTH:
FREEDOM, CREATIVITY, SORORITY
On this special day, our selection honours women in all their splendour! We have chosen books, films, exhibitions and podcasts that invite you to find out more about valiant and inspiring women. It's a great way to escape, and we hope it will make you smile... Happy reading, Les Georgettes!
MOVIE
CLEO FROM 5 TO 7
Cleo, a young singer, learns that she has a serious illness. She begins to wander around Paris, from the Rue Rivoli to the Café de Dôme, from the Parc Montsouris to the Salpetrière, in search of herself. Her wandering leads her to Antoine, a young soldier who is also in danger of death. Shot in 1962, this documentary-like film by Agnès Varda has not aged a bit and paints a portrait of a woman that invites everyone to identify with her, focusing on the feelings and emotions of the heroine.
BY AGNES VARDA - CORINNE MARCHANT AND ANTOINE BOURSEILLER - AVAILABLE ON NETFLIX, ON DVD AND ON CANAL VOD.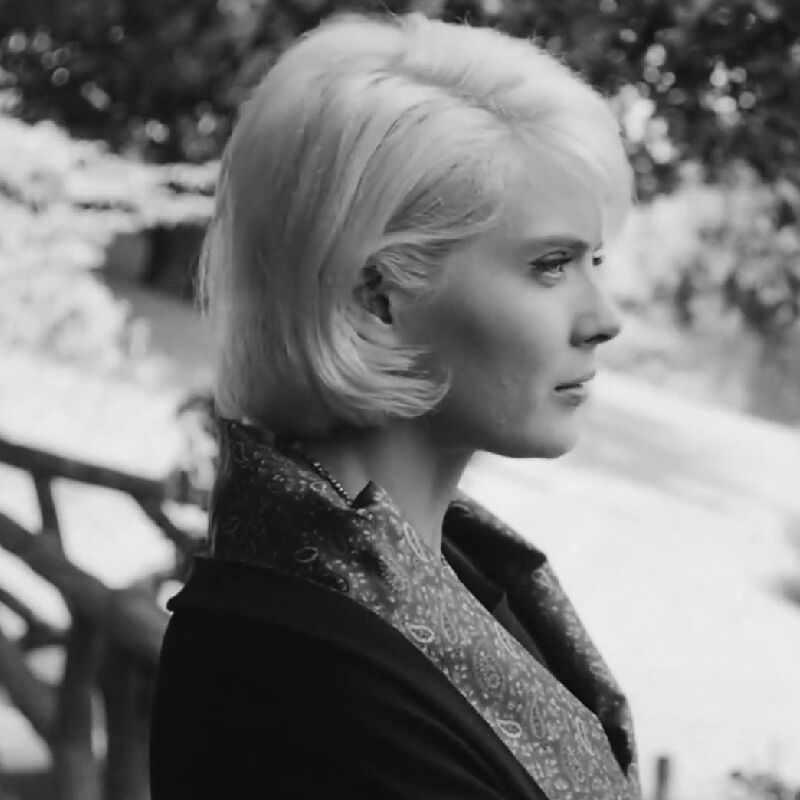 EXHIBITION
PIONEERS: ARTISTS IN THE PARIS OF THE ROARING TWENTIES
A formidable presentation of the major and decisive role played by female artists in the twentieth century, when they finally gained access to the grandes écoles. With works from all fields - painting, sculpture, literature and film - the exhibition focuses on all those pioneering women who encouraged subsequent generations to express themselves through art and creation. A journey to the Roaring Twenties awaits us, as we discover the inspiring work of Suzanne Valadon, Mela Muter and Gerda Wegener.
UNTIL 10 JULY 2022 AT THE MUSÉE DU LUXEMBOURG. ADULT PRICE €21.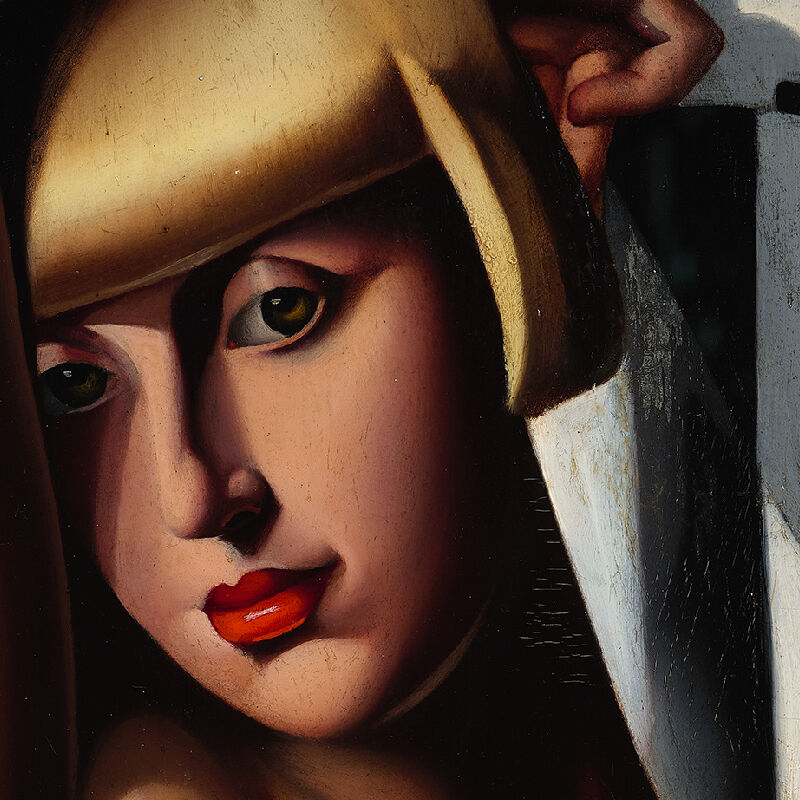 BOOK
LADY ORACLE
Margaret Atwood is currently enjoying a revival with the adaptation of her novel The Handmaid's Tale into a TV series. We're going to focus on her book Lady Oracle. The heroine, desperately seeking to escape her past as an obese child, an unloved daughter, a writer and a dissatisfied wife, will do everything in her power to start again from scratch... Even to the point of faking her own disappearance. In this quest for a new life, a web of lies and inextricable situations is created. With great irony, the novel makes us question ourselves, as women, as individuals, as human beings.
BY MARGARET ARTWOOD - ÉDITIONS ROBERT LAFFONT - 546p - €7.30.
SHOW
PANIC AT THE PLAZA

This is certainly neither a work written by a woman, nor a work about women. On this day dedicated to them, we would like to present this vaudeville-style play for the support that its performance will bring to the SKIN charity. We no longer need to introduce you to our beautiful collaboration with this charity founded by Cécile Reboul to support women in remission from breast cancer. During the performance on 31st March, the actors will move around the audience during the interval to invite them to make donations. This is a noble initiative that we at Les Georgettes particularly welcome. The evening's programme includes burlesque, fantasy, irony and lots of laughs. In short, a comedy reminiscent of the wit of Becket or Ionesco, but well anchored in the world of today. We look forward to seeing you there!

BY RAY COONEY - AT THE THÉÂTRE DE L'ASIEM, PARIS 7. STANDARD FEE: €15.
BOOK
THE SECOND SEX, VOLUME 1
"One is not born, but rather becomes, a woman." Simone Beauvoir's world-renowned feminist essay was, for the umpteenth time, the subject of a report in 2021 in the form of a podcast published by France Culture. In this first volume, the author explores the identity of women through concrete, biological and historical data. It thus addresses the causes that led to the definition of the role and conditions of women in society. More than half a century after the publication of the book, the conclusion remains profoundly relevant: is female emancipation only possible through true solidarity between the two sexes?
BY SIMONE DE BEAUVOIR - ÉDITIONS FOLLIO ESSAIS - GALLIMARD - 416p - €11.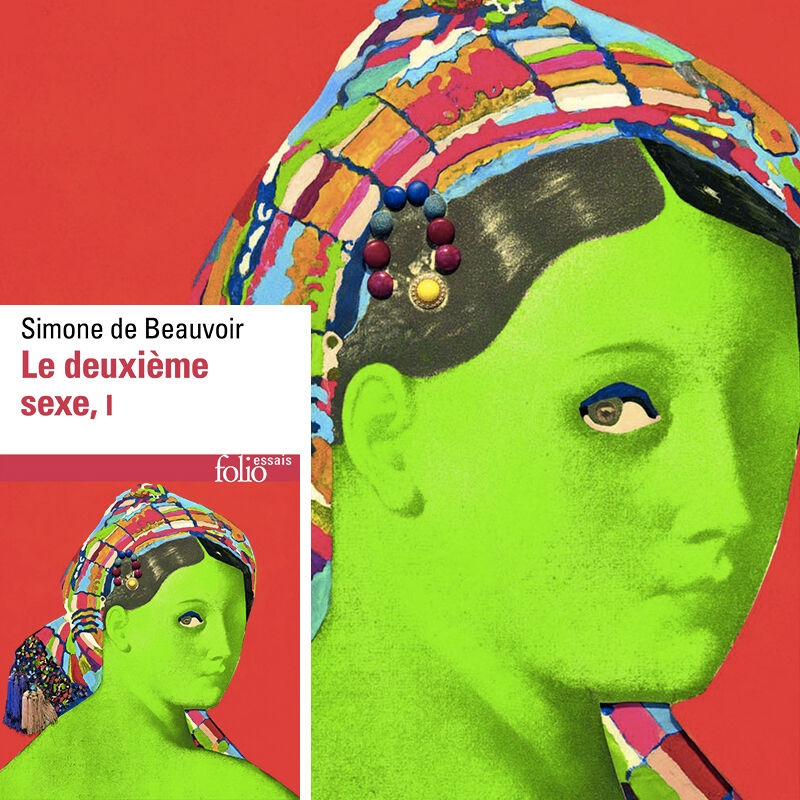 PODCAST
JULIA SETS THE TONE TO CELINE FROM LES GEORGETTES
Dedicated to entrepreneurs, Julia's podcasts focus on professionals from multiple sectors. They tell their stories, hoping to inspire listeners to embark on a great adventure themselves. So obviously, when the guest of the day is none other than our artistic director, we are all ears! In this issue, Céline Guilhermet retraces her journey before revealing the journey of our brand Les Georgettes and its concept. It's a wonderful story which, we hope, will have inspired many others!
JULIA DONNE LE TON, LISTEN NOW ON PODCASTS FRANCAIS.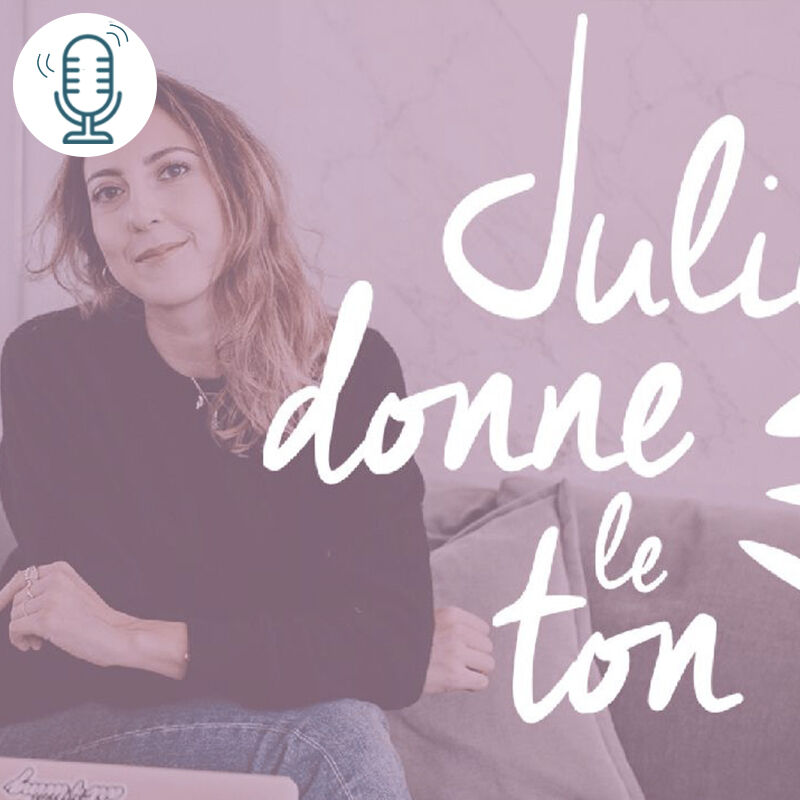 LIVRE
KINDRED
1976. Dana, a young black woman, leads a peaceful life with her white male partner Kevin. A supernatural event comes to disturb their daily life. Dana discovers the gift of teleportation and travels back to the days of slavery, just before the Civil War. She then finds herself, like her ancestors, deprived of all freedom, confronted with cruelty. A culture shock hits the mixed-race couple. Sexism, racism, societal conflicts. Underneath its fantastical and romantic airs, Kindred points to real issues and offers a timeless read that is as enjoyable as it is gripping. Winner of the Eisner Award in 2018, the book was re-adapted into a graphic novel in 2019.
BY OCTAVIA E.BUTLER - PUBLISHED BY AU DIABLE VAUVERT - 480p - €22.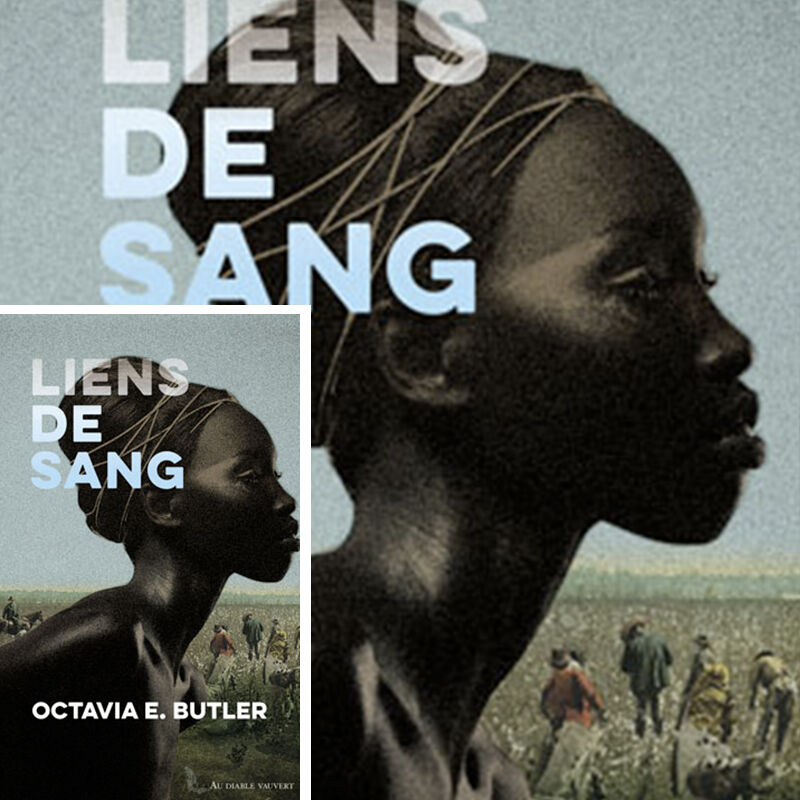 MOVIE
PORTRAIT OF A LADY ON FIRE
18th century. As an artist and painter, Marianne has to paint the wedding portrait of Héloïse. Héloïse, forced to marry someone she does not love, refuses to pose for it. Marianne then tries to paint it in secret. The two women end up revealing themselves to each other, and opening up their hearts. Once again, Céline Sciamma offers a deeply moving and sublime film, looking at love but above all, at the condition of women almost three centuries ago.
BY CÉLINE SCIAMMA - WITH ADÈLE HAENEL AND NOÉMIE MERLANT - AVAILABLE ON PRIME VIDEO AND ON DVD.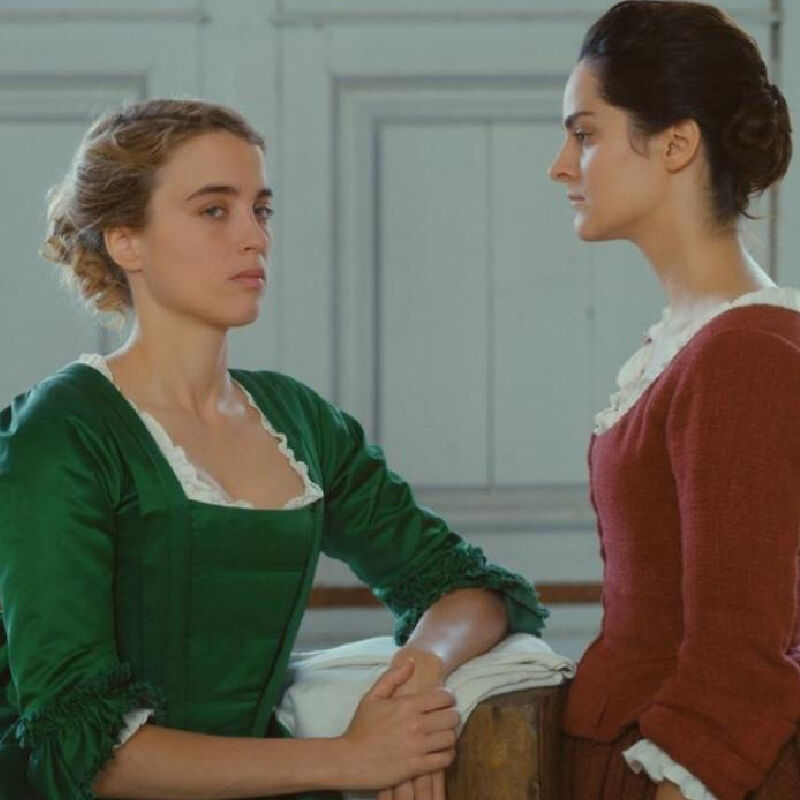 PODCAST
DAUGHTERS OF STRUGGLE
In their podcast series Filles de Lutte, Merry Royer and Ilham Maad look at women's intergenerational relationships and in particular at the feminist legacy. We chose the episode dedicated to Marie, 31, daughter of Marisabel Baylion, activist of the Women's Liberation Movement (MLF). The young woman testifies here to the great values instilled by her mother, but also to the complexity of building oneself in a society where the feminist struggle is not at the heart of everyone's education. The challenge facing this new generation, this third wave of feminism, is to perpetuate a movement that has evolved with the times.
FILLES DE LUTTE BY MERRY ROYER AND ILHAM MAAD, LISTEN NOW ON SPOTIFY.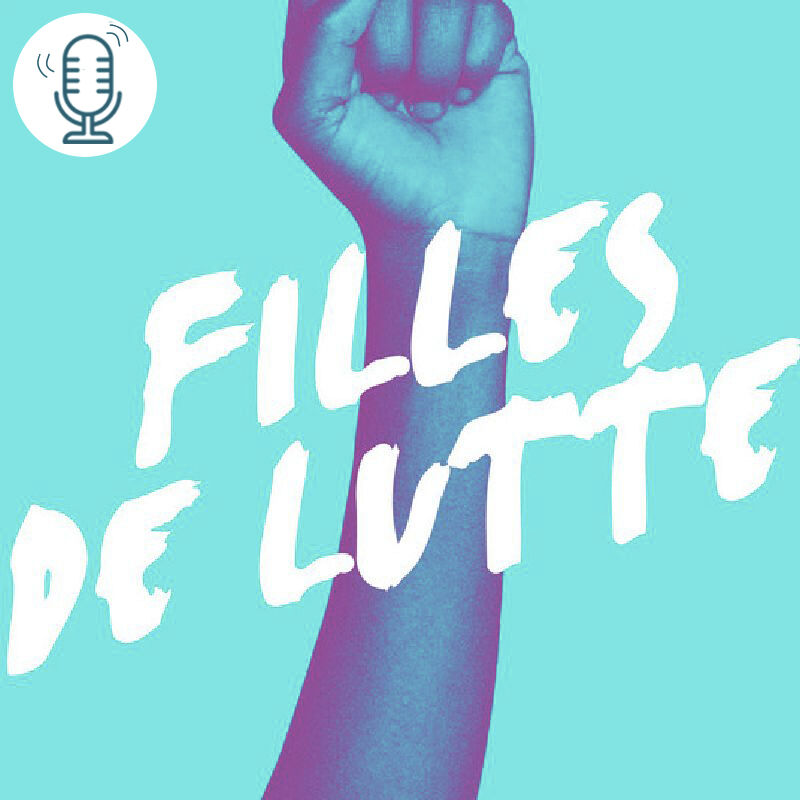 Les Georgettes are spontaneous, cheerful and creative women who have something to say. They love being free to think, share their ideas and carry loved ones along with them. That's why Les Georgettes has put together a selection of works created by plucky women. With these books, podcasts, films, series, exhibitions and reports, we aim to inspire you, give you a break from your to-do list, move you and remind you that we're stronger together.

#WeAreGeorgettes
DO YOU LIKE
LES GEORGETTES RENDEZ-VOUS?

Find all of our cultural selections from previous months right here. Blogs, tips, advice, collections and cultural events can be found in Our Gazette.