10 original gifts for Christmas
Here we go. As Christmas approaches, a festive atmosphere is beginning to spread... we take out our garlands and Christmas wreaths, we think about the recipes that will brighten up our festive tables and, of course, we think about the little presents that we will have to find to delight our guests. And we know that this is a vital detail that requires us to get creative, year after year. How about a little help? At Les Georgettes, we love to inspire you, so here are some ideas for all the family.
ORIGINAL, ETHICAL AND CUSTOMISABLE GIFTS
Discover all our ideas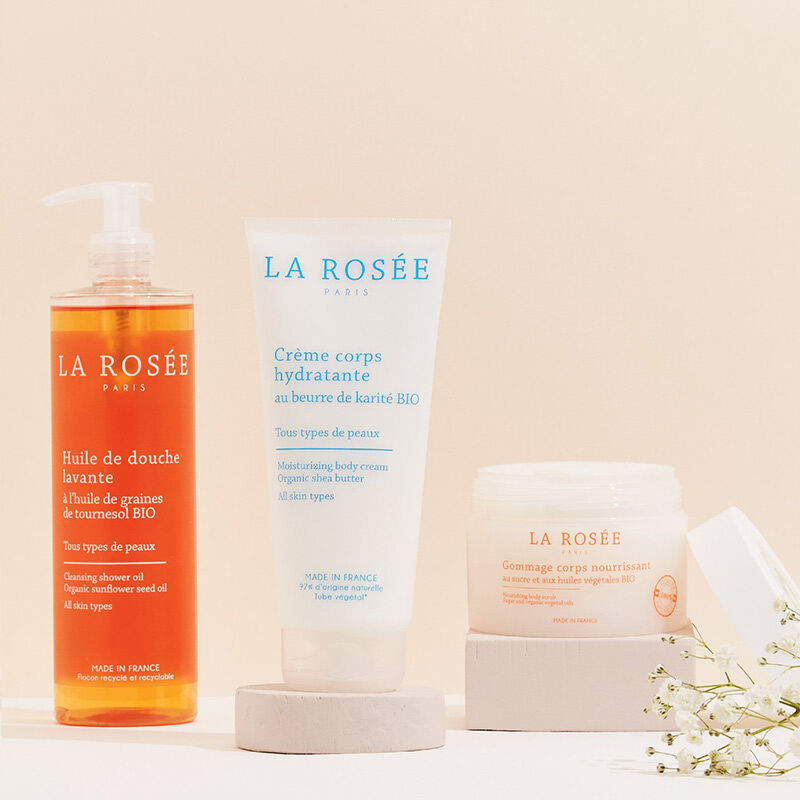 1. LA ROSÉE, THE NATURAL AND ENVIRONMENTALLY-FRIENDLY GIFT
100% natural, biodegradable products, made in France. Of course we love it! La Rosée's moisturiSers are prepared with transparency, healthy formulae, and as little packaging as possible, made from recycled and recyclable materials. Gifts that are good for the face and body but also for the planet? There's no doubt about it: your little sister is sure to be thrilled!
La Rosée, cosmetic products, €45,90€ for the Pack Routine Corps Peau Douce.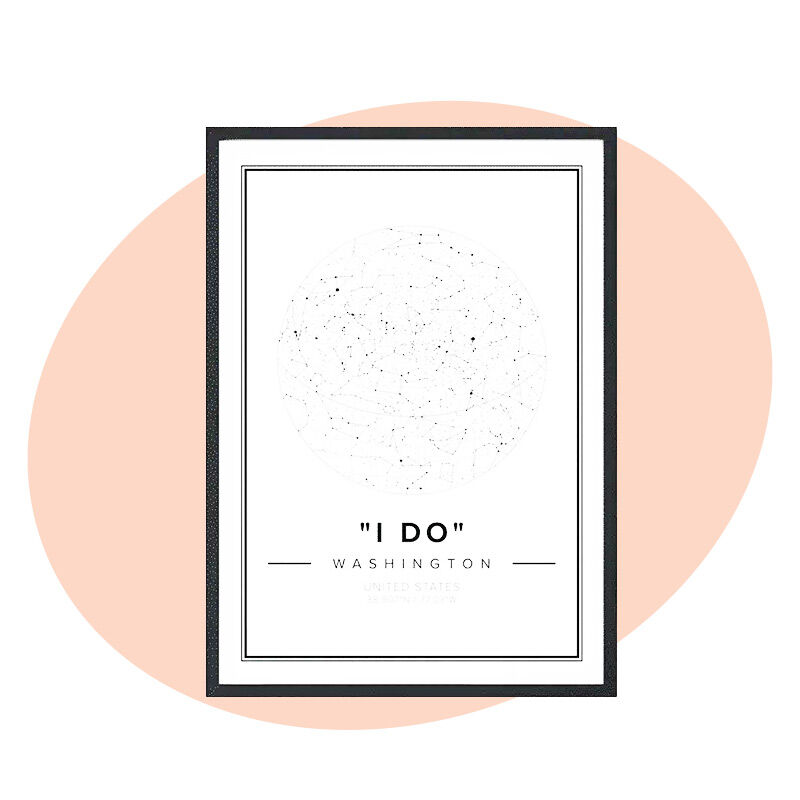 2. MAPIFUL, THE ARTISTIC GIFT THAT SPEAKS FOR YOU
Enhance an interior, with a work produced by your own hand, retracing your history. This is the inventive concept of Mapiful. Based on a date of birth or a meeting, a star sign or a place you like, illustrate a poster with the event of your choice. Our favourite? The Mapiful Star, allowing you to marvel at the alignment of the stars, as they were on a particularly memorable day, such as a birth or a wedding. A great gift for your brother and a unique touch for his living room!
Mapiful, €49 per Mapistar poster.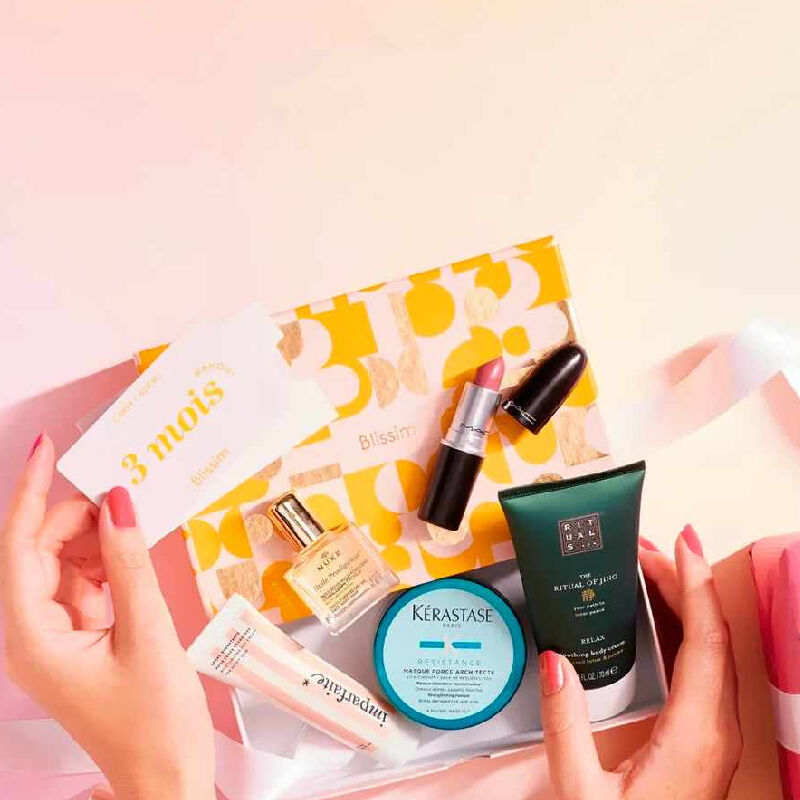 3. BLISSIM, THE GIFT TO TAKE CARE OF YOUR SKIN
Blissim offers customisable beauty subscriptions, with no commitment. Each month, you will receive a selection of natural products adapted to your needs, delivered in a small sizes, so that you can take them everywhere with you. To design your own custom box, all you have to do is choose between 5 and 6 products from among those suggested. Creams, masks, balms, serums, shampoos, scrubs... it's up to you. You can even ask for advice via the site. If your daughter is a teenager, this is what she needs!
Custom beauty box. €13.90 for the Box of the Month, from €42 for a monthly subscription.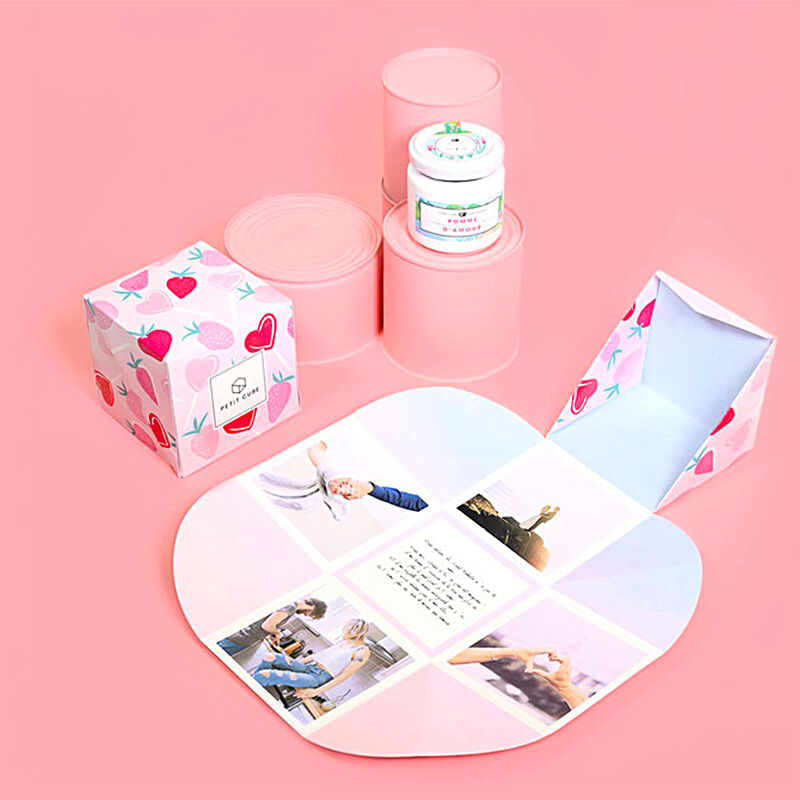 4. PETIT CUBE, THE ADORABLE SURPRISE GIFT
Both fun to make and an original gift, Petit Cube invites you to personalise your all-in-one gift: start by choosing the design of your pretty box that will serve as the gift wrap. Then slip in a gourmet, decorative, useful or Made In France item (themes vary). For dads or uncles, you can opt for a mini travel razor, beard oils or a key ring with a bottle opener. Thenpersonalise your design by importing photos and adding a nice greeting to your little cube. And that's it! You're all done!
Petit Cube, from €12 for the small gift box.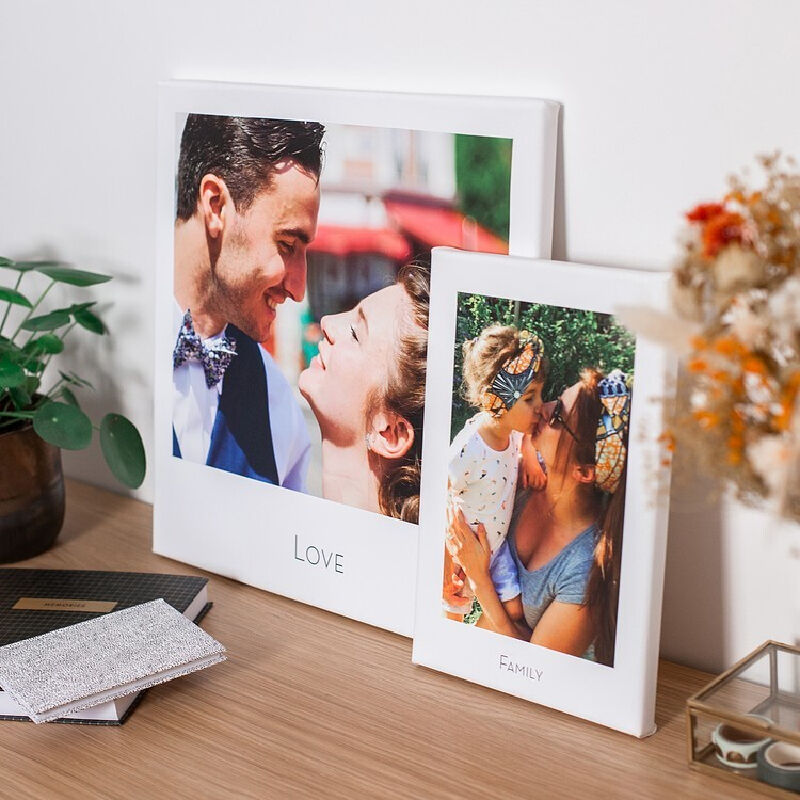 5. CHEERZ, THE SOUVENIR GIFT THAT STANDS OUT FROM THE CROWD
Simple and effective, Cheerz offers a wide choice of sizes in which to present your photos while ensuring a high print quality. There are many ways to turn your photos into precious items: albums, wall decorations, canvas prints, magnets, calendars, cards, puzzles, etc. What better way to delight your grandmother than by giving her a beautiful souvenir to remind her of you? She will be so proud to add it to her family photo collection!
Cheerz, customisable photo printing site. €24.90 for the Photo Deco Canvas.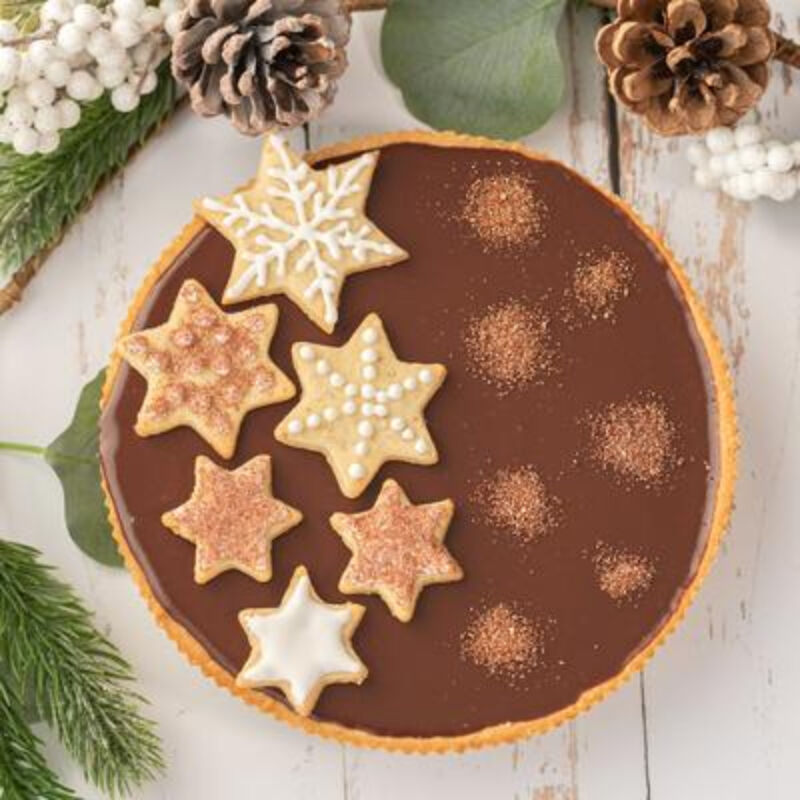 6. BOX OOKIES, THE GIFT FOR LITTLE PASTRY CHEFS
For a change from the usual yoghurt or chocolate cakes, each month Box Ookies will send you recipes for original and gourmet baked goods to prepare with your family. Each box contains organic products, chemical-free decorations and utensils. All you have to do is add the fresh ingredients. A great way to organise cooking workshops at home on a regular basis, to really put a smiile on your little one's face!
Box Ookies, €25.90 monthly subscription for a recipe preparation box.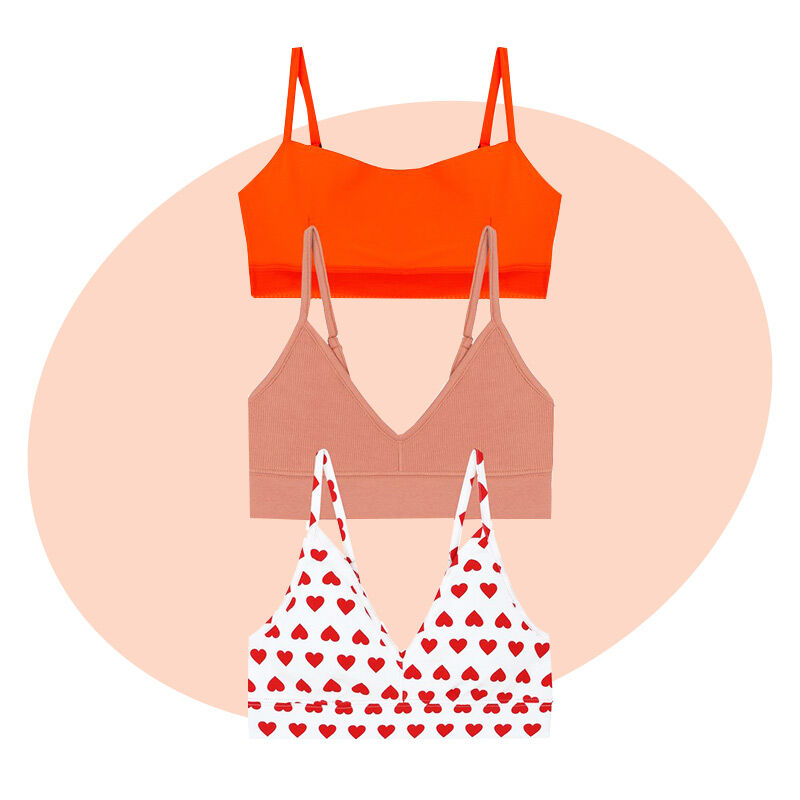 7. WE ARE JOLIES, THE ORGANIC AND FEMININE GIFT
Designed to have you feeling great in both body and mind, We Are Jolies lingerie aims to enhance every woman, whatever her figure and body shape. No more toxic fabrics and tight underwear! Cute bras, panties and socks, made with organic materials to guarantee comfort while respecting the environment. A nice gesture for your little niece!
We Are Jolies, organic cotton lingerie. €75 for 3 Passion bras.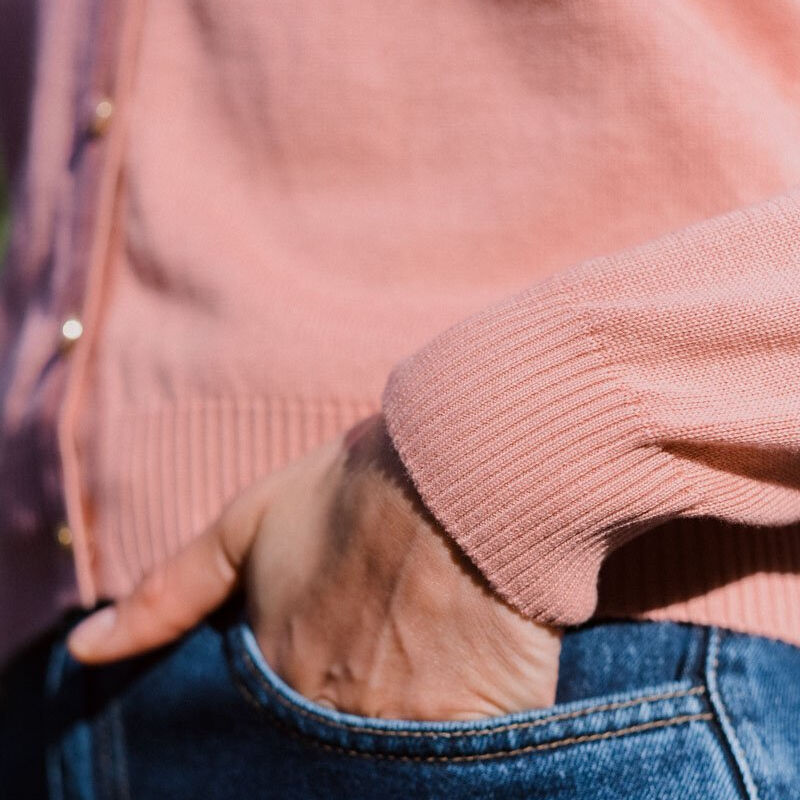 8. THE ETHICAL AND DURABLE GIFT I
In addition to being warm and timeless, Ateliers Unes' clothes are made to last. Made with the greatest of care, each piece is made from fine, eco-responsible materials. We particularly loved the Durable Cardigan - reversible thanks to its V-neck, it can be worn with either side facing out. Available in several colours, it goes with any style, and is suitable for every season. Besides, if you give it to your mum, who knows, she might end up passing it on to you...!
Ateliers Unies, €115 for the cardigan.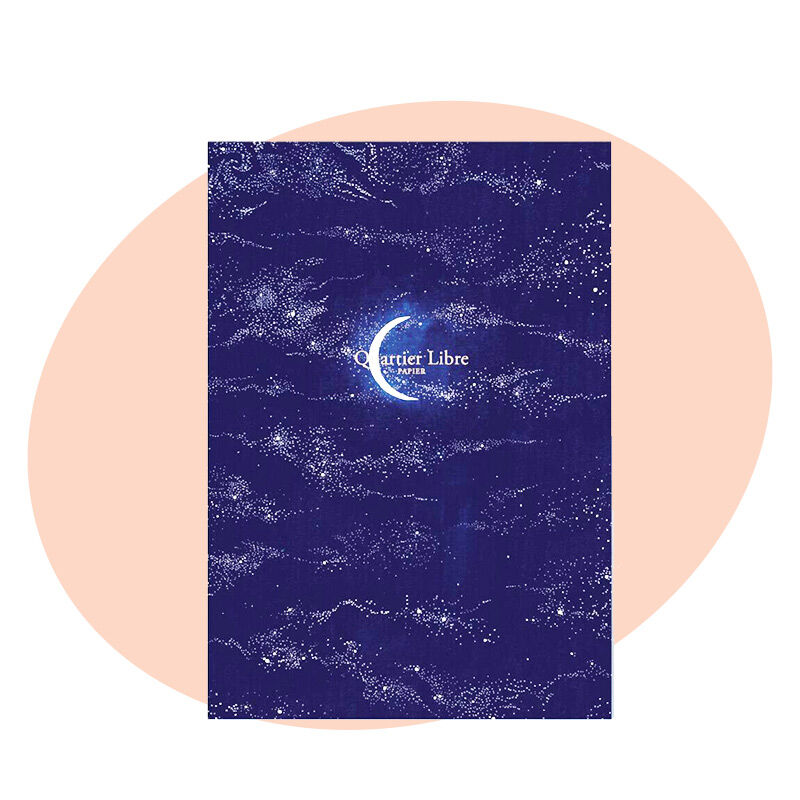 9. QUARTIER LIBRE, THE GIFT TO INSPIRE
A well-organised desk, books arranged in alphabetical order, documents arranged by subject in dividers. Your grandfather is so meticulous! If everything is in its place, each subject also deserves its own notebook. So why not give him yours. Made in the Toulouse region, Quartier Libre notebooks come in a choice of pretty designs and can be personalised with a name or a phrase in hot foil on the cover. Some great prose will soon be making their way onto Grandpa's new notebook!
Quartier Libre, €17.90 for the personalised notebook.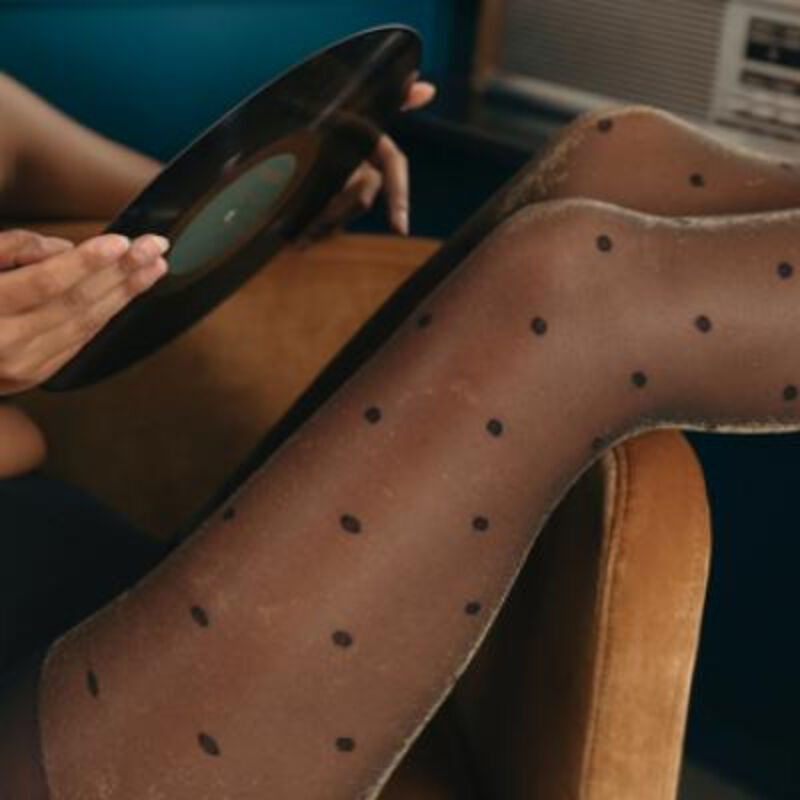 10. GAMBETTES BOX, THE GIFT FOR BEAUTIFUL LEGS
Christmas gifts are not just for the family. Every year, you also have think about your best friend. Why not go for the Gambettes Box subscription? Each month, the lucky winner will receive a set of 2 tights, woven from recyclable yarns, and each with a more elegant design than the last - designed to really showcase the legs. This way you can contribute to your friend's happiness, and even to her New Year's Eve outfit!
Gambettes Box, €15.90 monthly subscription, with no commitment, for a box of 2 pairs of tights.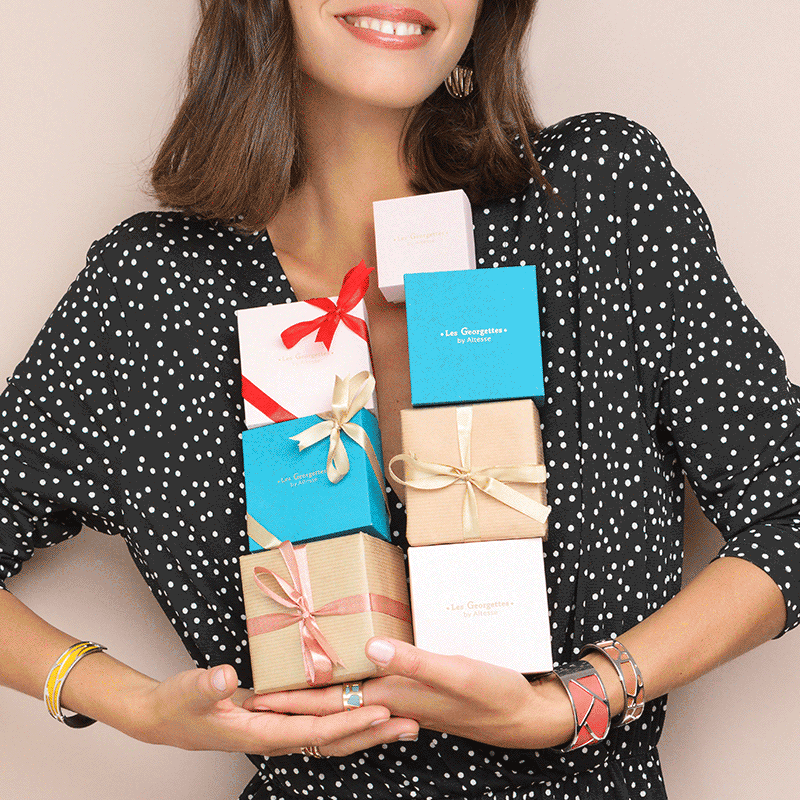 LES GEORGETTES, THE UNIQUE AND CREATIVE GIFT!
Merry Christmas!
Your bag of personalised gifts, Made in France, would be incomplete without Les Georgettes! Made with love in our workshops in Ardèche, our jewellery and accessories invite you to experiment with colour and enjoy some variety, thanks to our reversible leathers. Bracelets, necklaces, rings, earrings, watches, bags, etc. There are so many possibilities to give (or treat yourself to) an original creation, featuring your own design.