BEHIND THE SCENES
of the film #WEAREGEORGETTES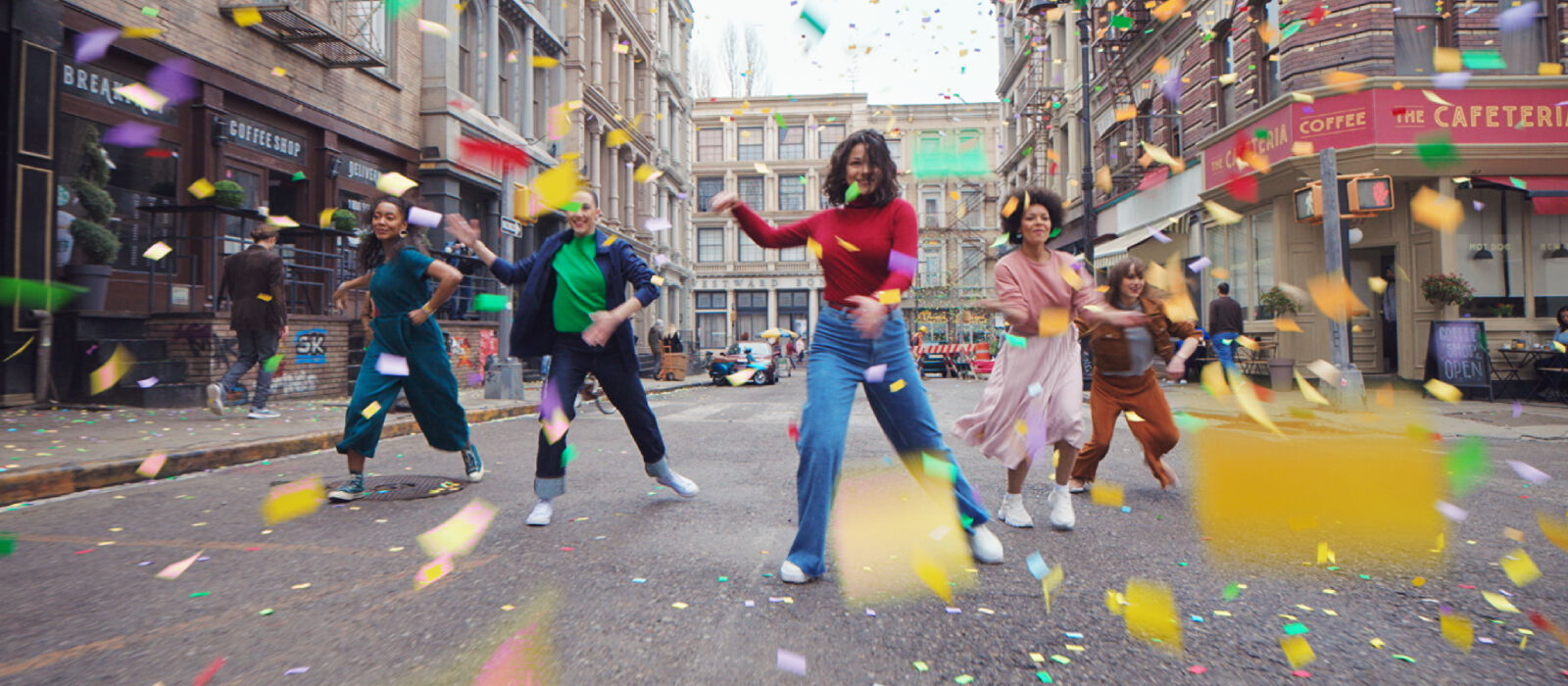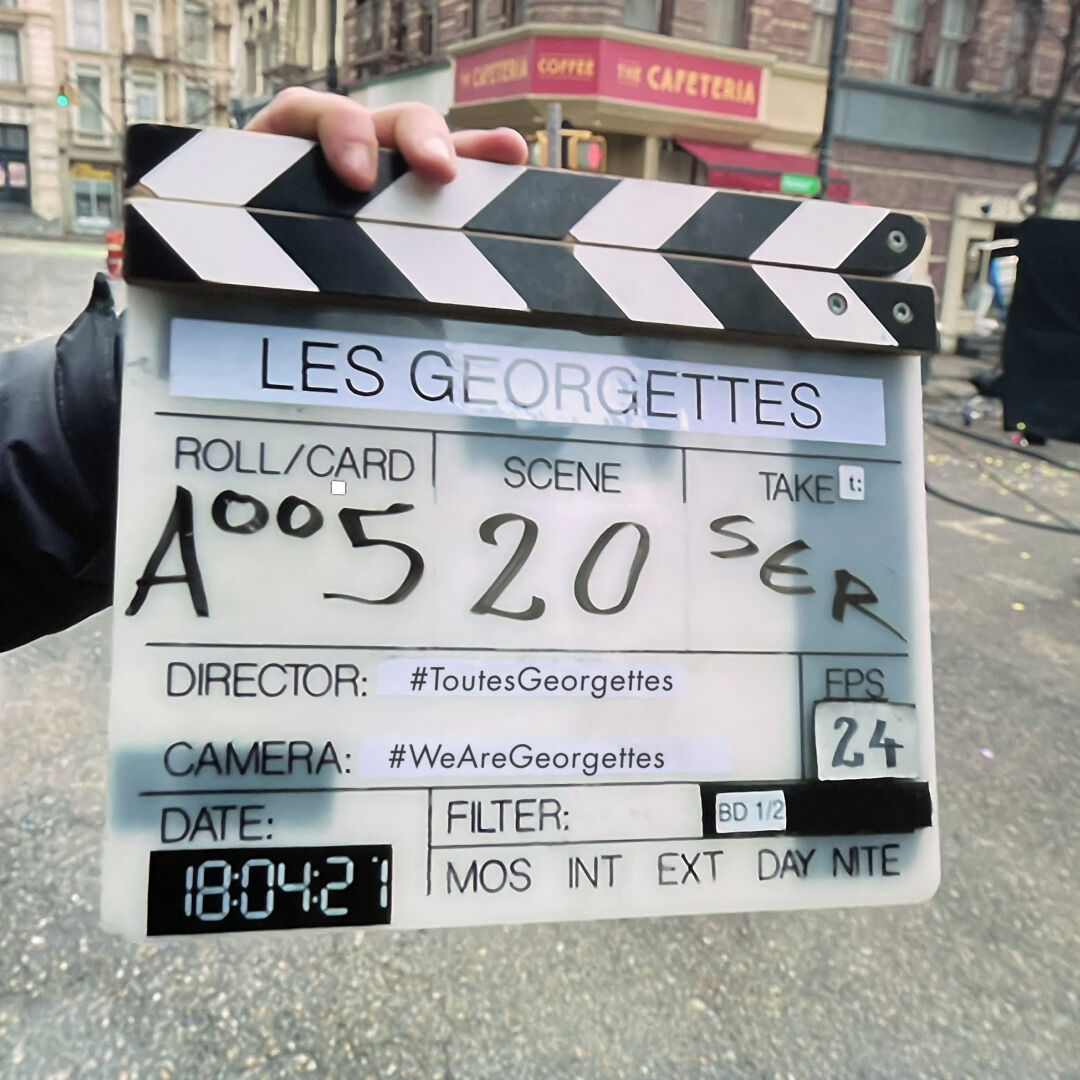 LIGHTS, CAMERA,
Action!
Fascinated by our colourful film
and want to find out more?
You're in the right place. Here is a
glimpse of how it was made.
Let's go!
CONFETTI
everywhere!
Because Les Georgettes is not only colourful but also fun!
Red, orange, blue, yellow, green...
A true rainbow of colours that goes perfectly with our colourful creations.
SWING DANCE
like there's no tomorrow!
This catchy tune is an original creation,
made just for Les Georgettes! We love
these cheerful notes, which put us in
a good mood and encourage everybody
to start dancing too. And that little vintage
twist fits Les Georgettes like a glove.

Don't you just love it? In the film,
the girls dance backwards. It's an
easy post-production effect you say?
Actually, it's not! The dancers worked
out a whole choreography backwards.
How talented are they?!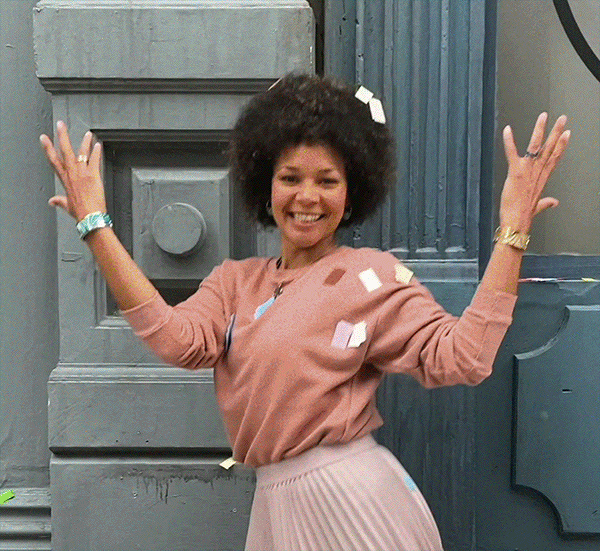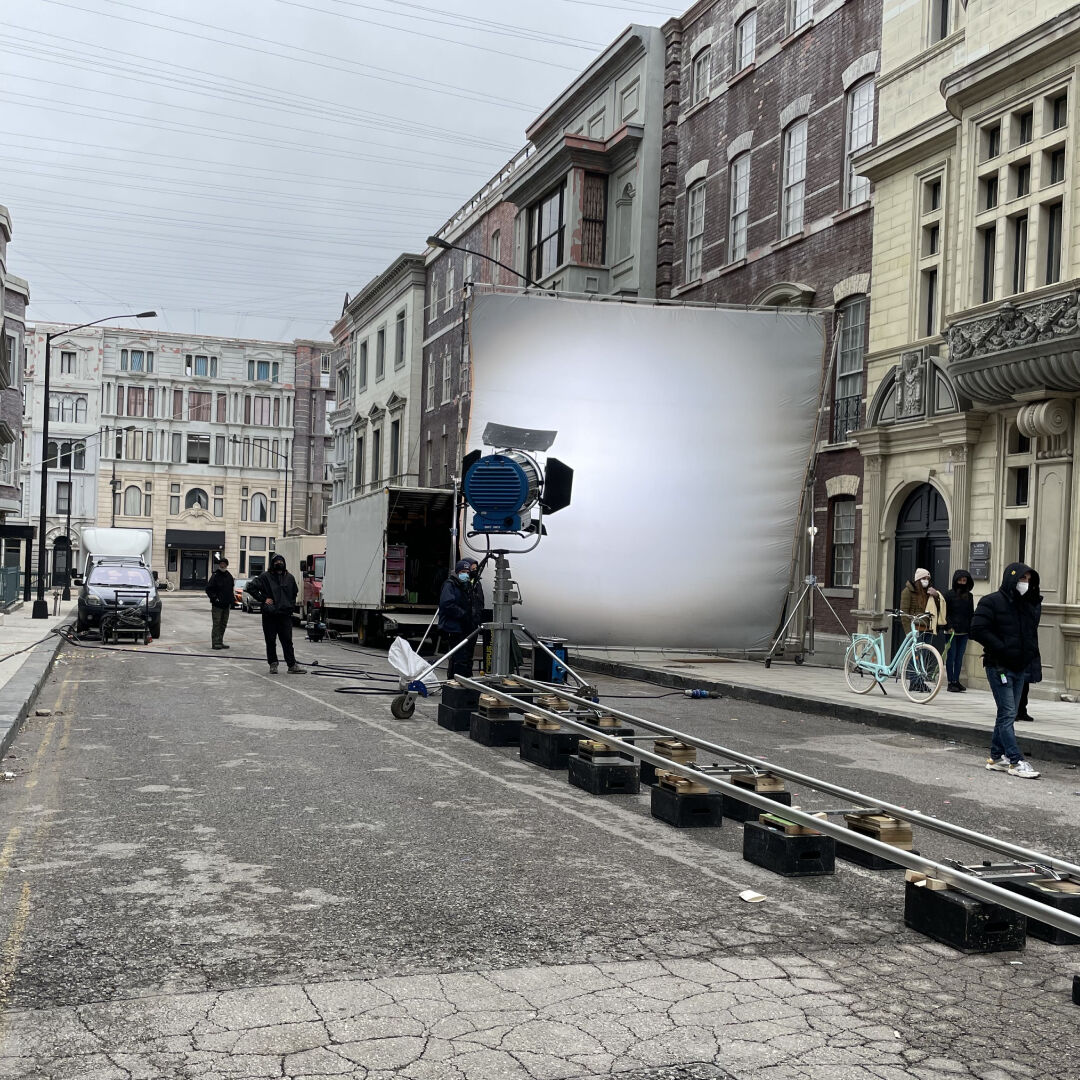 A CITY
in the city
The days we spent shooting were
a real party in the middle of the city.
And what a city! This is actually a
movie set. But it's so realistic, right?
It has hotels, cafés, restaurants, cars,
pedestrians, cyclists etc. The city comes
alive to the rhythm of Les Georgettes!
WEATHER
that was unpredictable
Our film was shot in April. And we
all know this month is famous for its
"April showers". The temperatures were
quite cool (we must admit, we had
to get our scarves and gloves out!) and the
sky was rather grey. But despite this,
the dancers stayed bright and breezy!
And what's more, the magic of
Les Georgettes, meant it was raining
colourful confetti.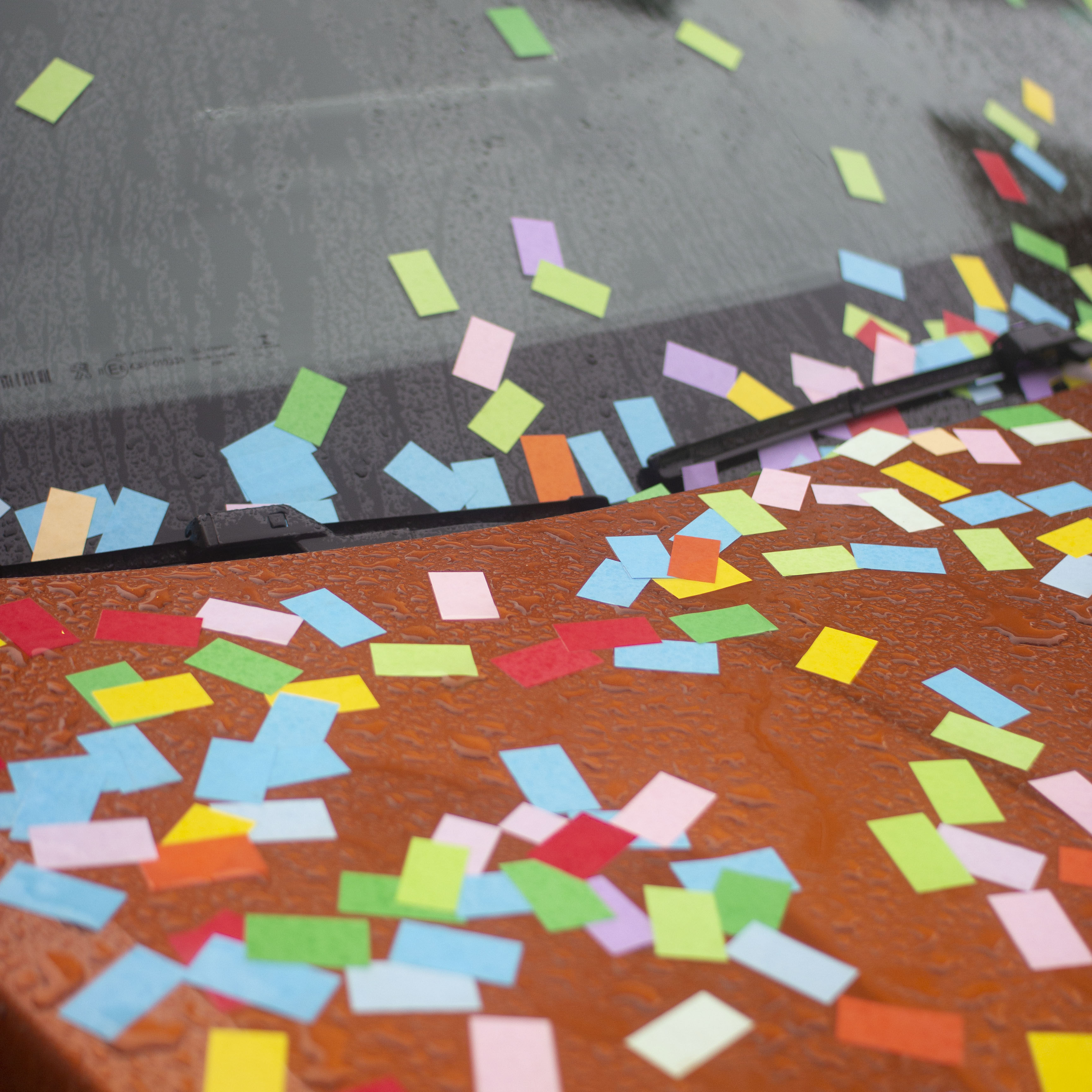 A TEAM
that just keeps going
Camille and Annie helped out on set
and got a lot of confetti in their eyes!