Something to crow about! Les Georgettes has joined forces with the Élysée Palace to create
a unique capsule collection of 3 cuffs bearing the colours of our beautiful country.
This capsule is inspired by both the unique architecture of the Elysée Palace and the
iconic symbols of France. A true ode to French know-how, showcasing our Ardèche and Breton workshops!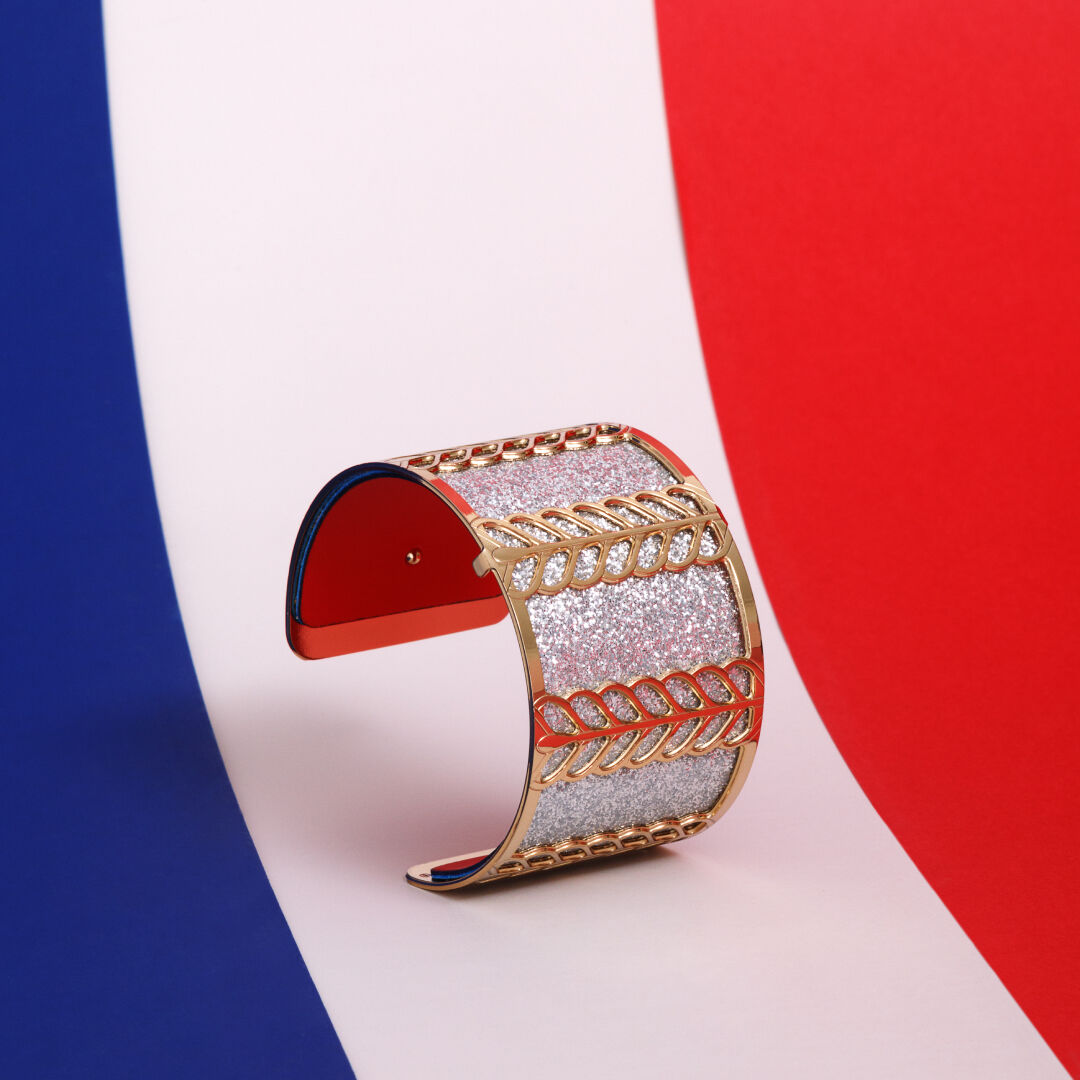 The graphic and elegant
design of the Palme model
echoes the architecture and
history of the palace.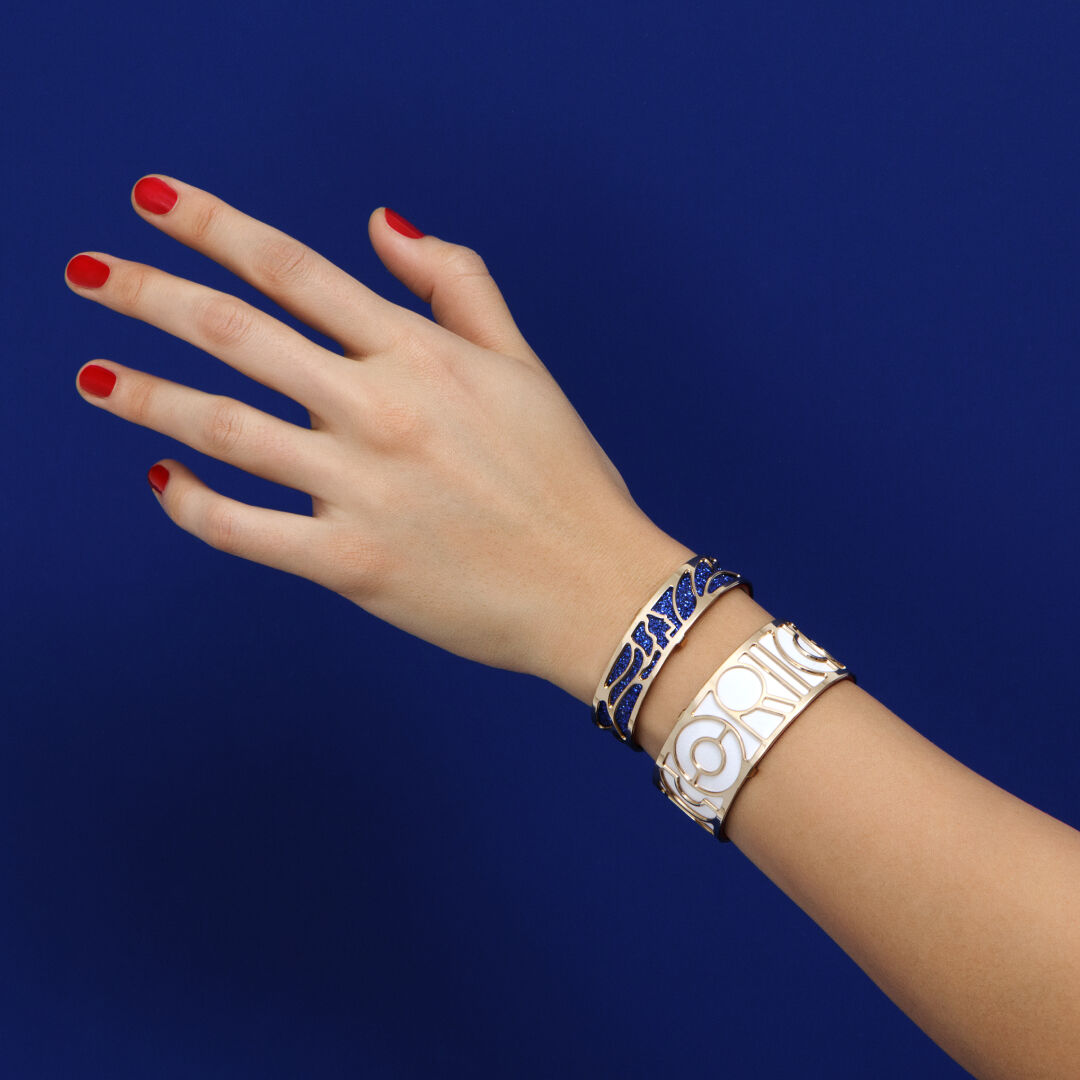 The "cocorico" here being created
by using the symbol of the tricolor
cockade for each ring, with each
letter being drawn in geometric shapes.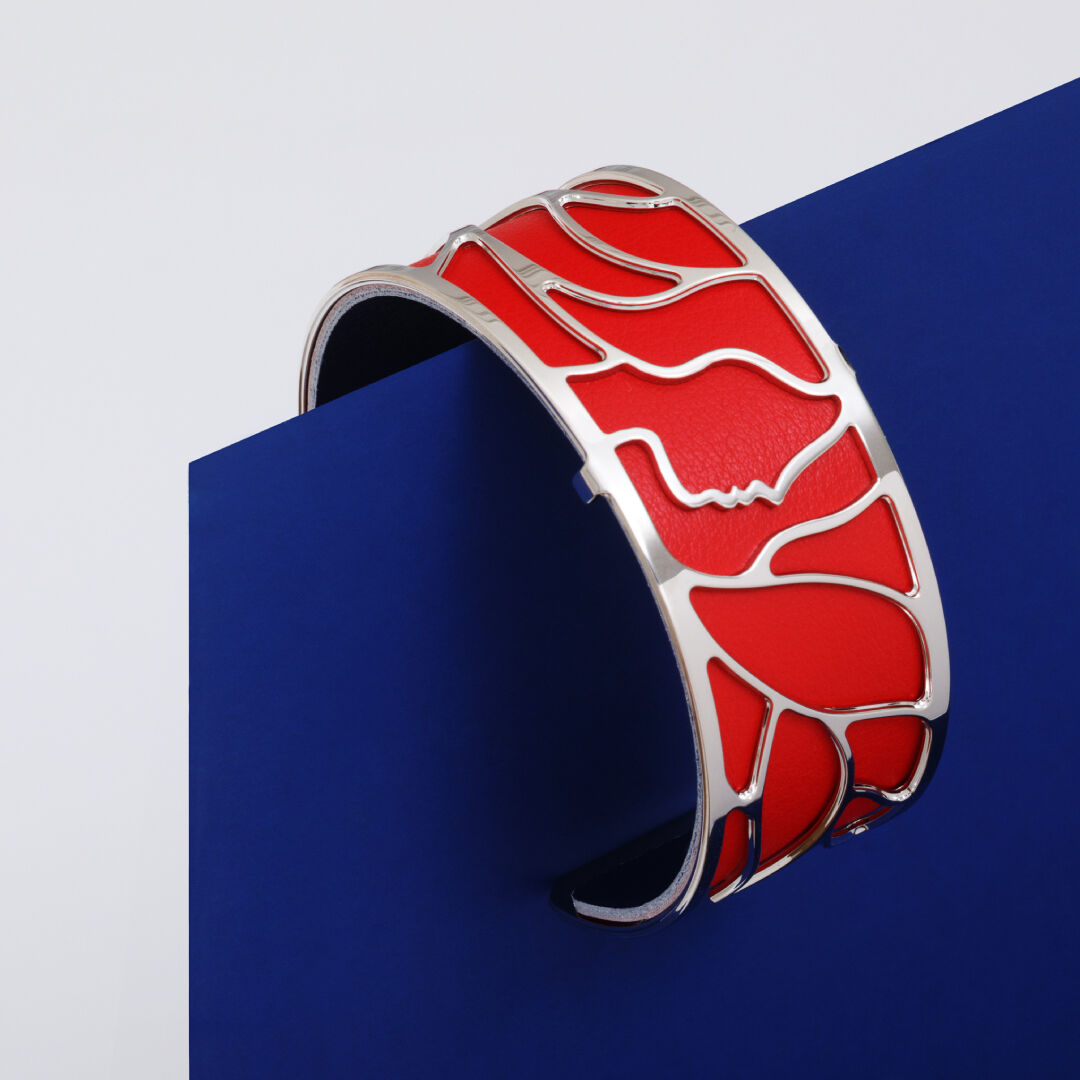 This model embodies the Republic
with the profile of Marianne,
another symbol of France,
in the centre of the bracelet.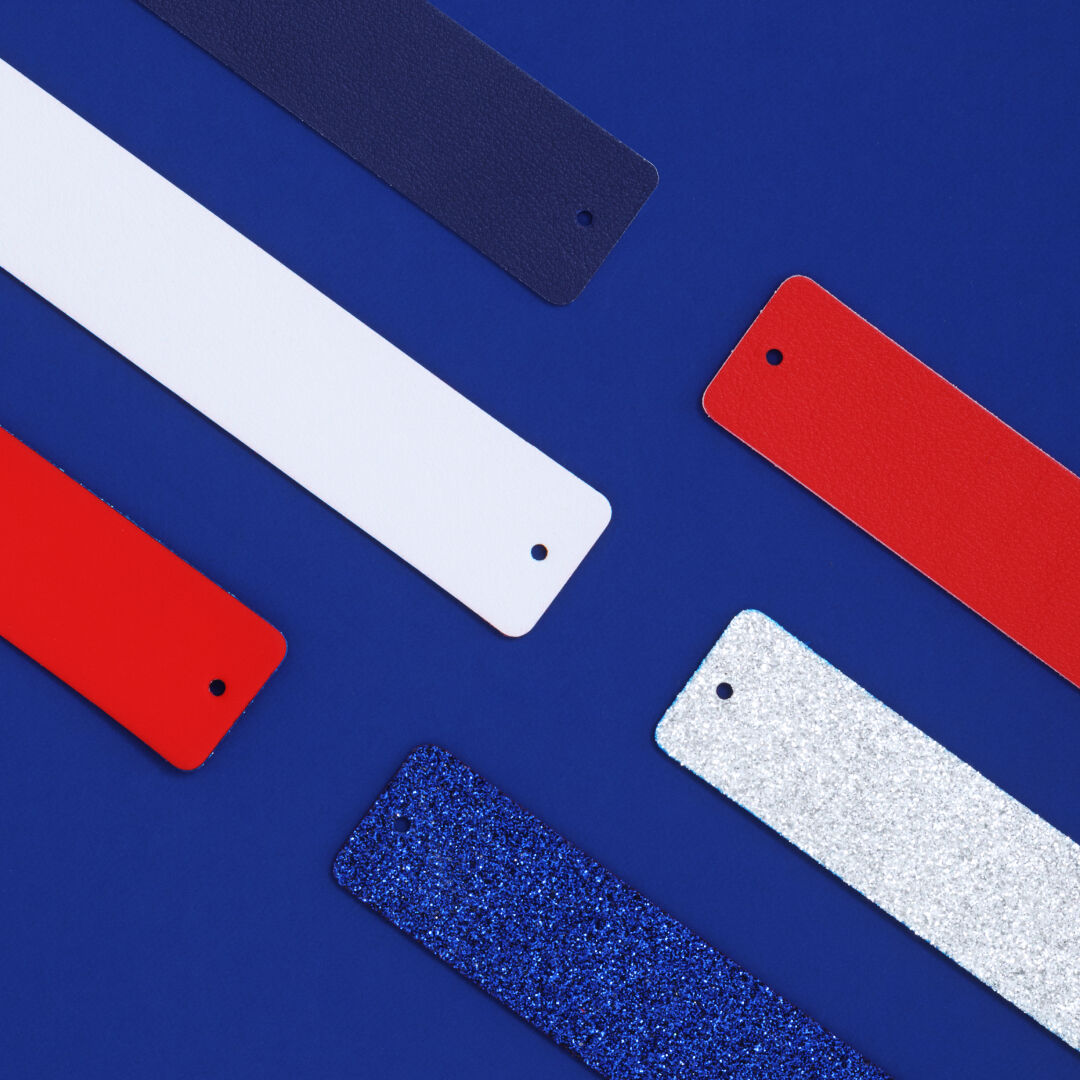 To accompany the cuffs, there are
three blue/white/red leather inserts
to complete this collection, not
forgetting the trademark glittery
Les Georgettes touch. So French!

You can find these beautiful designs only in France at the Elysée Palace boutique and also at our resellers,
department stores, boutiques and our e-shop. The profits from these sales contribute to renovating French heritage sites.