Les Georgettes Culture : MUMS, OUR HEROINES
THIS MONTH:
MUMS, OUR HEROINES
As a tribute to all the mothers with hectic daily lives, brilliantly juggling numerous projects and whose love is so precious to us, this selection is dedicated to them. Books, films, exhibitions and podcasts invite you to discover mothers - above all women - who are gentle, courageous and admirable. Something to inspire you, move you or perhaps even make you think of your own mother... Happy reading, Les Georgettes!
COMIC STRIP
AMALIA
As a devoted mother, patient wife and dedicated employee, Amalia does everything she can to please those around her. By taking care of everybody, her body sends her alarm signals. The diagnosis is in: Amalia has "performance intolerance". A condition deeply linked to the environment in which it evolves, affected by the ecological and health crisis. To get back on track, Amalia needs to take a break. Gradually, the heroine learns to listen to herself and gets back to basics. The magnificent illustrations of this comic book by Aude Picaud plunge us into a touching and inspiring universe, with humorous and, above all, meaningful dialogues.
BY AUDE PICAULT - DARGAUD EDITIONS –148p – FROM €19.99.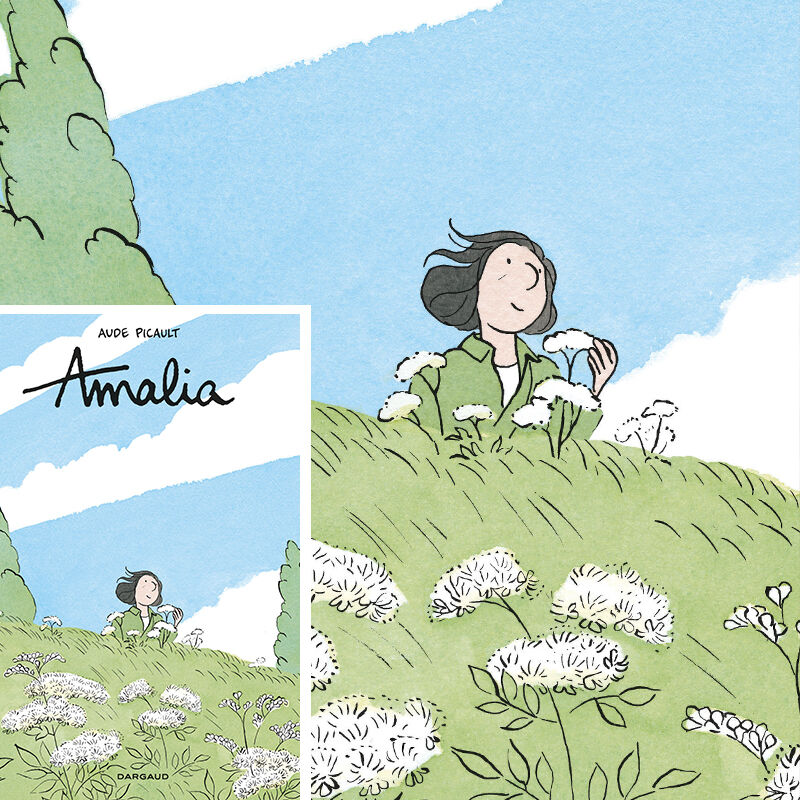 INSTAGRAM ACCOUNT
ET DIEU CRÉA
As an influencer, brand manager, photographer and above all a mother, Elisa skilfully plays on many levels, always with joy and good humour! On her blog "Et Dieu Créa", a real goldmine if you are looking for new ideas, she shares her daily life, her favourites and her tips. Whether it's creating decorative objects, cooking recipes or educational advice, the topics she covers are always varied and very inspiring.
FOLLOW HER ON INSTAGRAME @etdieucrea.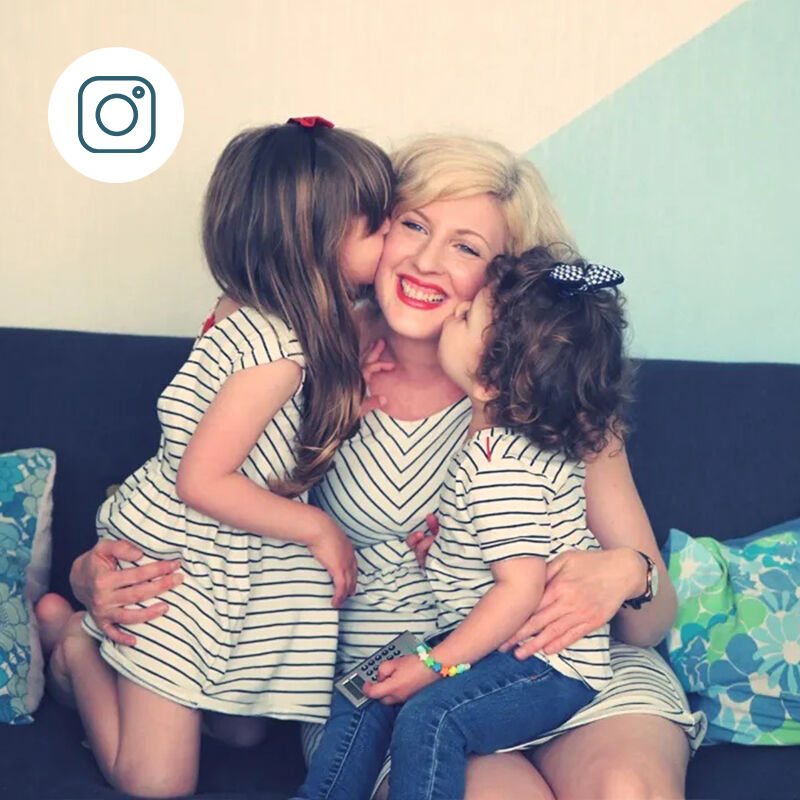 BOOK
THE SECRET LIFE OF A SLUMMY MUMMY
There are exemplary mothers, always punctual, dolled up, and smiling. Lucy is not (at all) one of them. Lucy is rather the overwhelmed and airheaded mom. The one who is put to the test, who drives a car whose interior has been colonised by toys and rubbish, who has no time to take care of herself. The one who falls for a parent of a student, despite the love she has for her husband. From blunders to adventures, Lucy's adventures are familiar to us, they amuse us and also upset us a little, because the character is so endearing and recognisable to us. ​
BY FIONA NEILL - ÉDITIONS FLEUVE NOIR – 405p – FROM €19.90.​​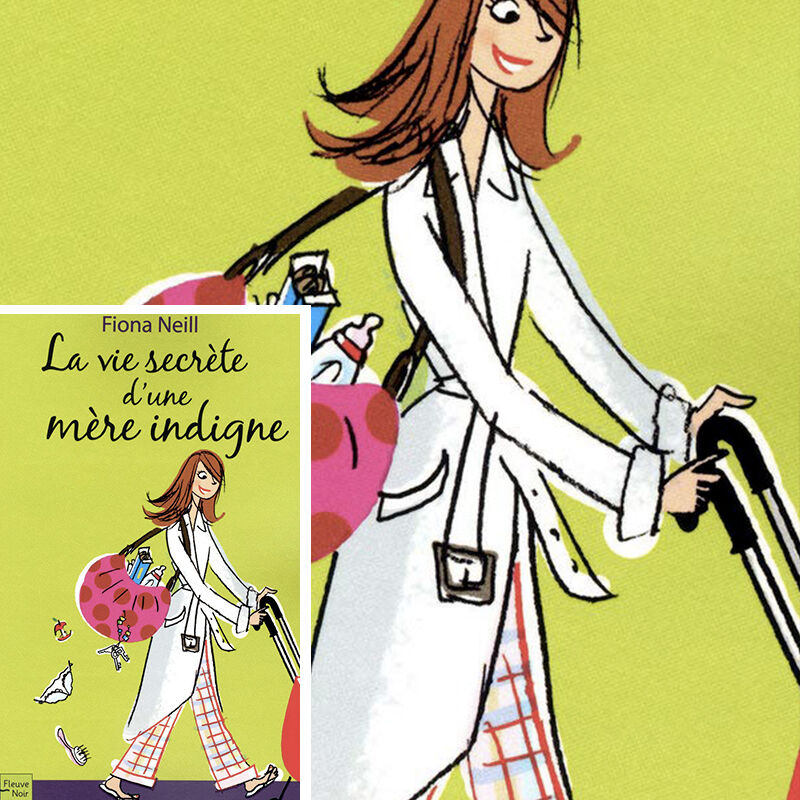 PODCAST
CLÉMENTINE, MY BLISS STORY
Clémentine Galey, founder of the Bliss Stories podcasts dedicated to motherhood, gives the floor to well-known or lesser-known women to share intimate stories which any mother could identify with. Clémentine is also on stage. In a format similar to her podcasts, her shows feature the testimonies of her guests, who are then able to share their experiences with the audience in person.
LISTEN ON BLISS STORIES BY CLÉMENTINE GALEY.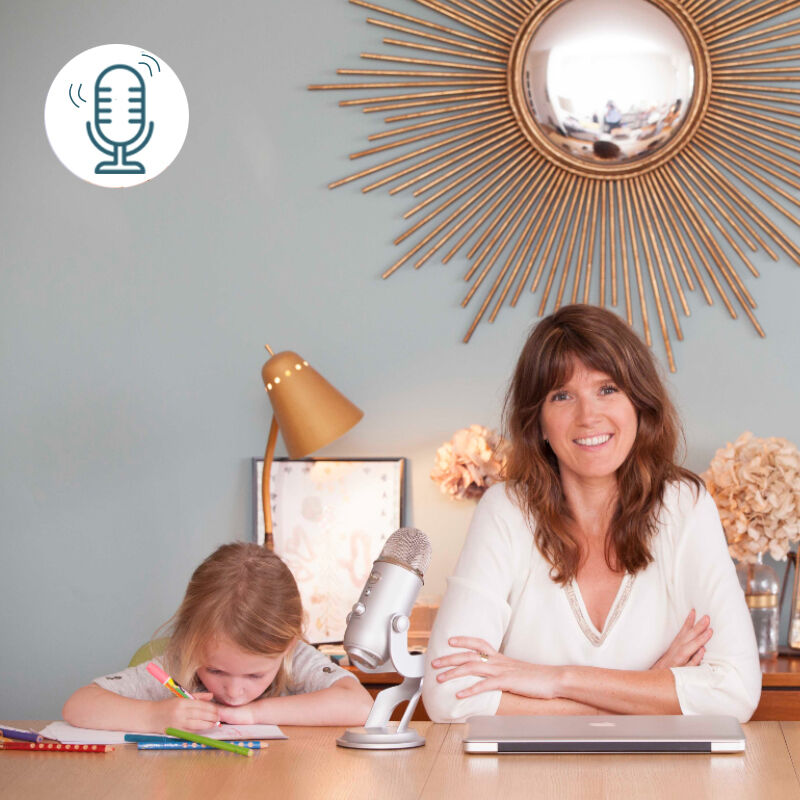 MOVIE
LOL (LAUGHING OUT LOUD)
Lola, nicknamed LOL, is 16 years old. Between her problems at school, her heartaches and her divorced parents (who see each other in secret), Lola's life isn't always a laughing matter! Her mother, who still considers her a baby, is frankly overwhelmed. Communication is not easy. In this comedy, which focuses on the relationship between a mother and her teenage daughter, we tend to find ourselves... Liza Azuelos pays tribute to all mothers with a lot of humour and a touch of nostalgia.
BY LISA AZUELOS – WITH SOPHIE MARCEAU AND CHRISTA THIERET – AVAILABLE ON NETFLIX.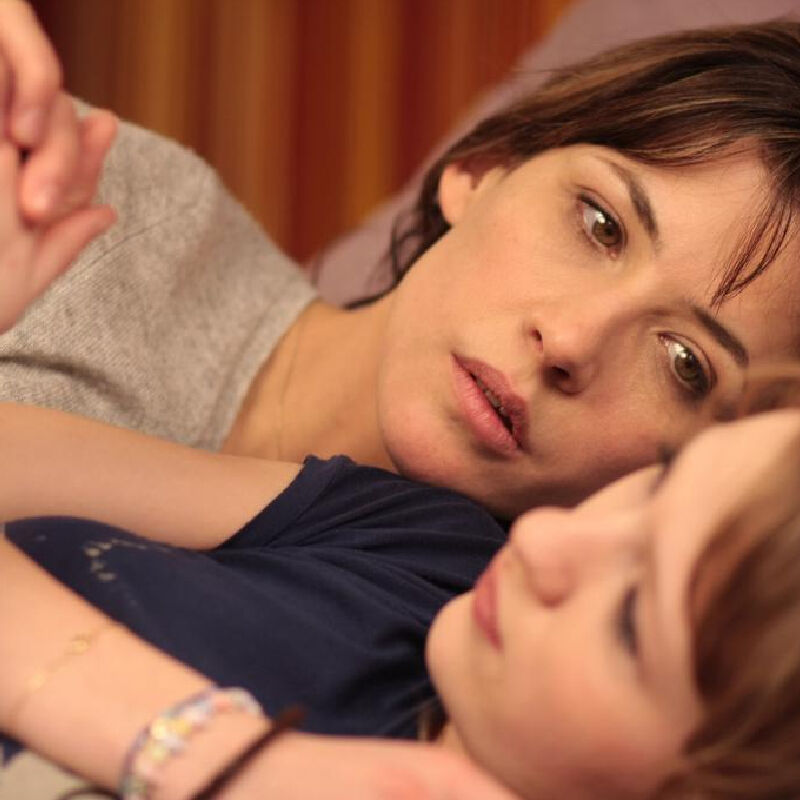 BOOK
MY VICTORY OVER AUTISM
Little Paul is only a year and a half old when he suddenly changes his behaviour. He is four when he is diagnosed with autism. Determined to fight against a so-called incurable condition, his mother then does everything possible to try to cure him. After hours and hours of rehabilitation, Paul slowly emerges from his disorder and gradually returns to his normal state. Drawing on her own story, Tamara Morar offers us a tale of hope, kindness and, above all, reflections on the management of autism in our society. ​
BY TAMARA MORAR - ODILE JACOB EDITIONS – 300p – FROM €25.90.​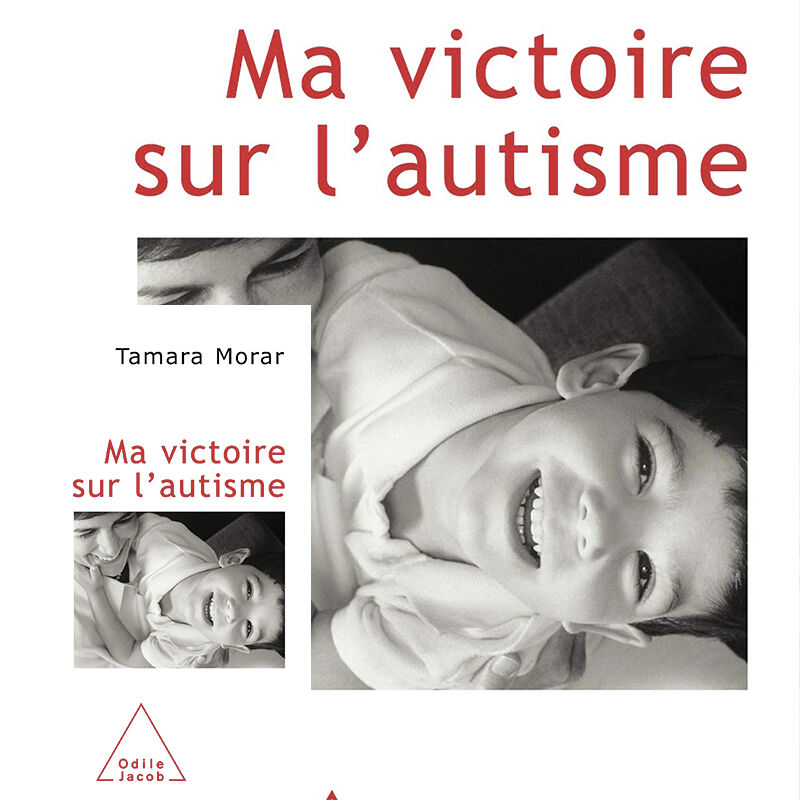 INSTAGRAM ACCOUNT
MINIREYVE
As a lifestyle and family content blogger, Eve offers a wide range of tutorials for a family life punctuated by activities and escapades, all in a rather ecological way! Organise a zero-waste birthday party, improvise an Escape Game at home, create your own balloon arch, set an eco-friendly party table, etc. The DIY philosophy is obviously at the heart of the project.... Even on holiday! Eve also suggests good ideas for planning outings and even family trips on a small budget.
​ FOLLOW HER ON INSTAGRAM @minireyve.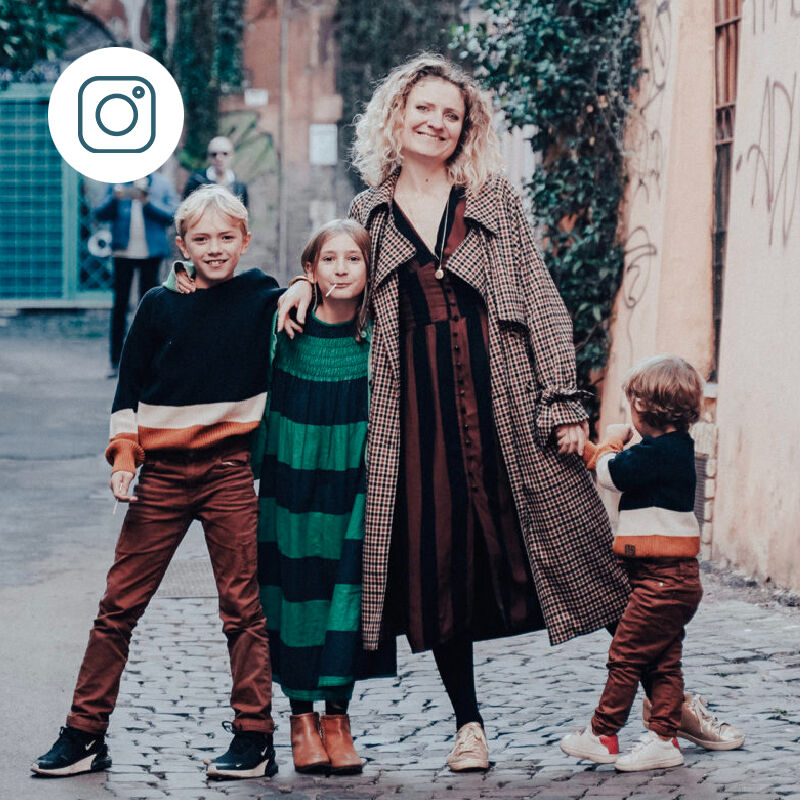 PODCAST
THE POWER OF MOTHERS

Being a parent, while remaining a woman or man in their own right, regardless of this role. Not neglecting yourself and remaining true to yourself while supporting and valuing your child. Putting an end to the status of "good mother" that some people are denied. A way to be part of a social and collective approach. This is the theme explored here by Charlotte Bienaimé, creator of this podcast, where mothers and committed women take the floor and invite us to question ourselves about new forms of parenthood.
A PODCAST OF ONE'S OWN BY CHARLOTTE BIENAIMÉ LISTEN ON ARTE RADIO.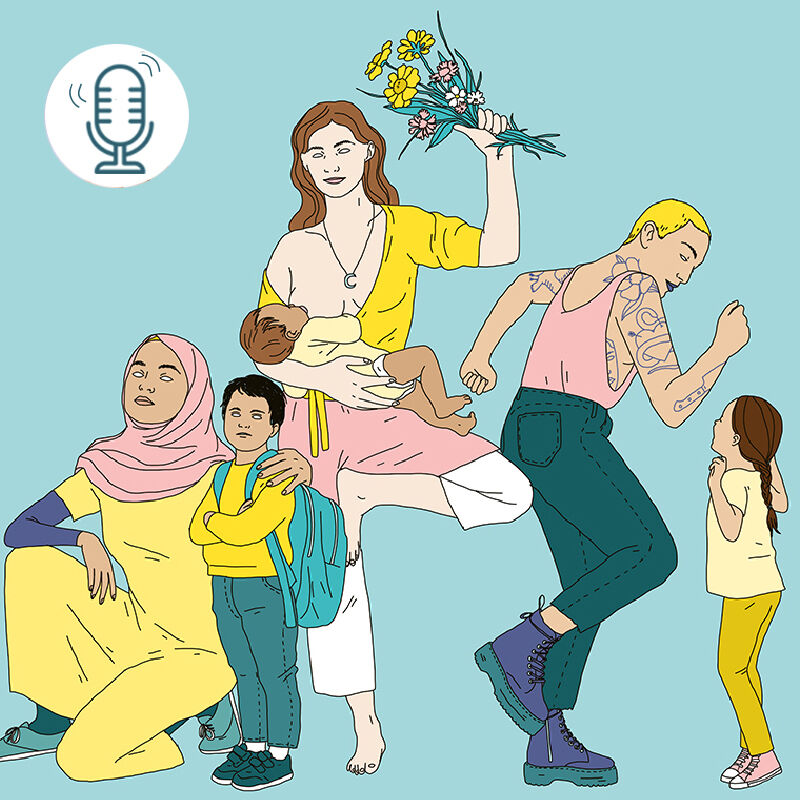 MOVIE
TULLY
After the birth of her third child, Tully is mentally and physically exhausted, caught in the hellish whirlwind of her daily life as a mother. The arrival of a night nanny, highly recommended by her brother, will change her life. It is a bittersweet comedy-drama, reminding us that mothers do not have to be superheroines and that they too need to be loved, supported and protected. A poignant and moving film.
BY DIABLO CODY – WITH CHARLIZE THERON AND MACHENZIE DAVIS. AVAILABLE ON PRIME VIDEO.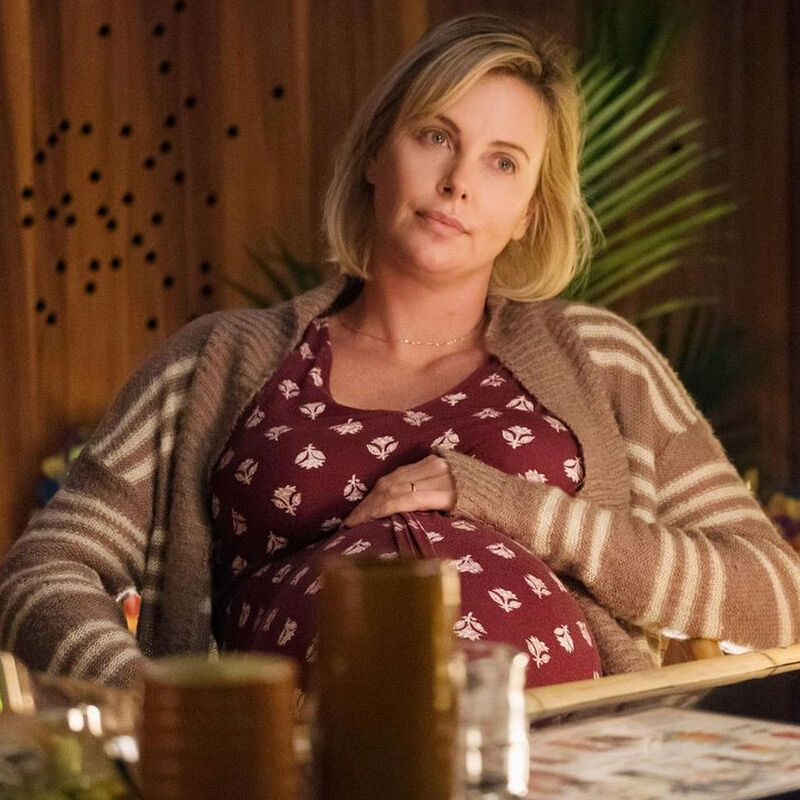 Les Georgettes are spontaneous, cheerful and creative women who have something to say. They love being free to think, share their ideas and carry loved ones along with them. That's why Les Georgettes has put together a selection of works created by plucky women. With these books, podcasts, films, series, exhibitions and reports, we aim to inspire you, give you a break from your to-do list, move you and remind you that we're stronger together.
#WeAreGeorgettes
DO YOU LIKE
LES GEORGETTES RENDEZ-VOUS?
Find all of our cultural selections from previous months right here. Blogs, tips, advice, collections and cultural events can be found in Our Gazette.