What if we all wore Made in France items?
At Les Georgettes, we want to return to a simpler life, to look after ourselves as well as the environment at the same time, but more than anything else, to consume better... and LOCALLY (come on, you're surely on the same page)! Are you part of the movement? The Made In France trade show is the perfect occasion for it. So we're taking this opportunity to help you choose the essentials for your wardrobe. Our selection of brands is right here!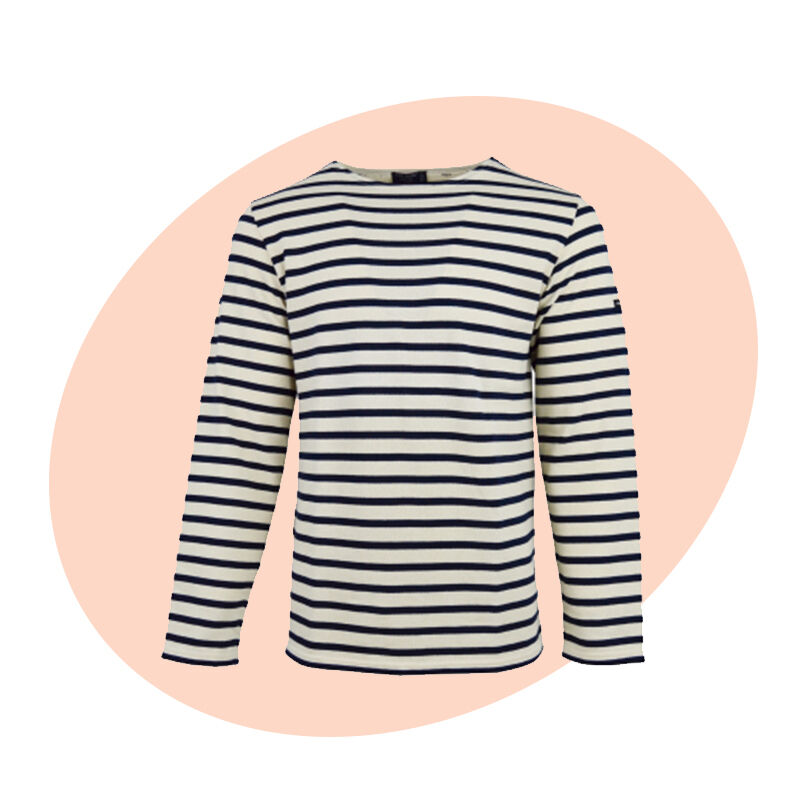 SAINT JAMES NORMAN PULLOVERS
Based in the bay of Mont-Saint-Michel, the Saint-James brand bears the same name as the town and has been designing virgin wool pullovers since the end of the 19th century thanks to the expertise of its master knitters. The company is also known for another iconic garment: the organic cotton Breton top. Now you know exactly where to get your clothes from this winter...
Meridien, Saint James unisex Breton top 59€.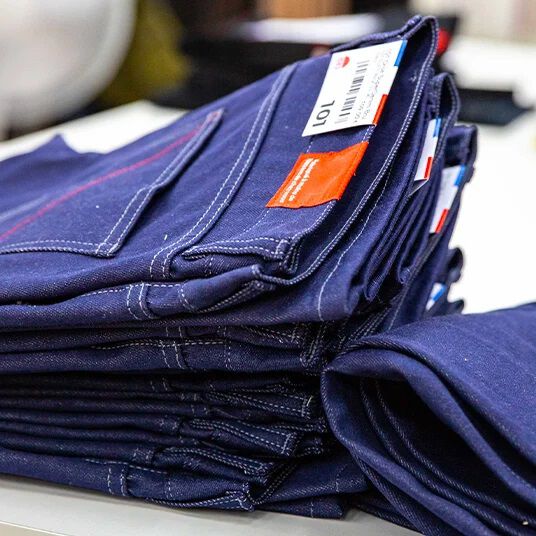 1083 AND ITS RECYCLABLE JEANS
Designed to last forever, 1083 jeans are made in France from scratch and are both recyclable and recycled. How? Partly thanks to you: you pay a €20 deposit when you buy the jeans. When they're at the end of their life, you can send them back to 1083 and get your deposit back. Being eco-friendly and encouraging consumers to do the same is simply inspiring.
Jeans Denim, 1083. From 99€.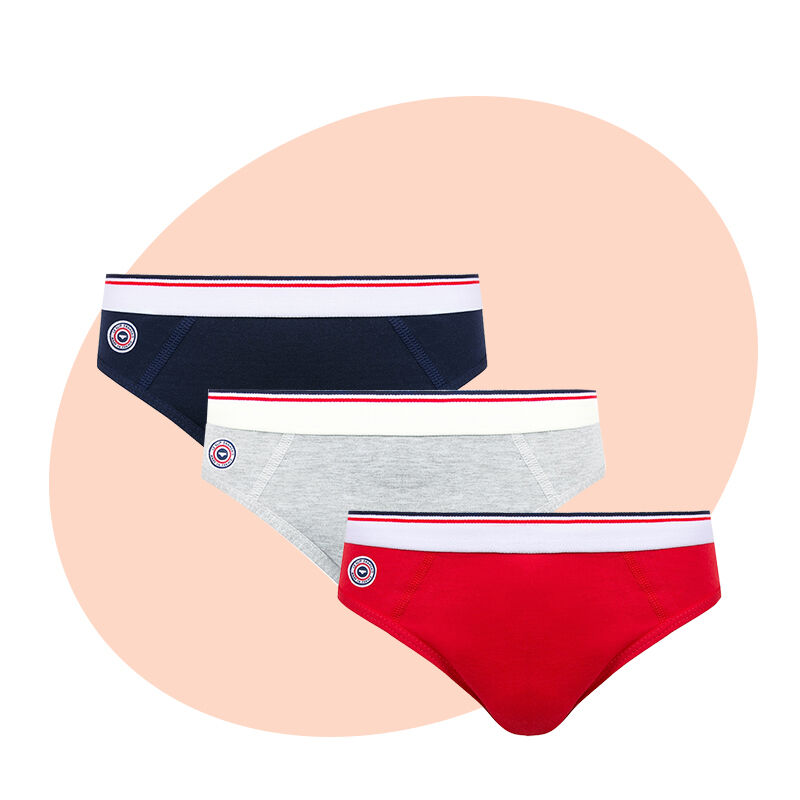 LE SLIP FRANÇAIS UNDERWEAR MADE LOCALLY
Local, recyclable, crafted with traditional expertise, high-quality, sustainable... The unisex underwear made by Le Slip Français needs no introduction! The 29 French workshops mean that all of it is made in France, less than 250 km from your home. Its 100% Made in France approach is constantly evolving and the brand is also committed to recycling its products and offers you the option of returning your clothing to them. In short, and to use their own words, French underwear "feels great on and is good for the planet as well as everyone on it".
La Louison Cotton briefs, Le Slip Français. 30€ each.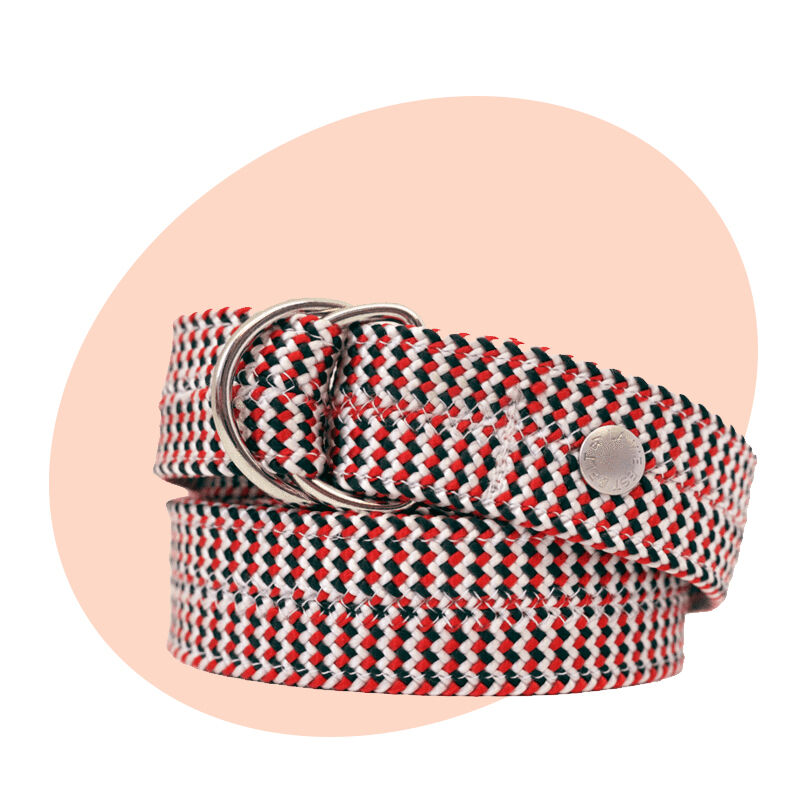 "LA VIE EST BELT"
And life certainly doesn't get better than with these belts! Made in Roubaix, the belts from La Vie Est Belt give waste materials a second lease of life. Boats, climbing ropes, tyres, and even fire hoses are recycled and used as raw materials to craft quality, durable and highly original belts! In addition to their ecological values, the company is also a socially committed brand as they employ differently abled people in their workshops.
Red Double Rope Belt, La Vie Est Belt. 35€.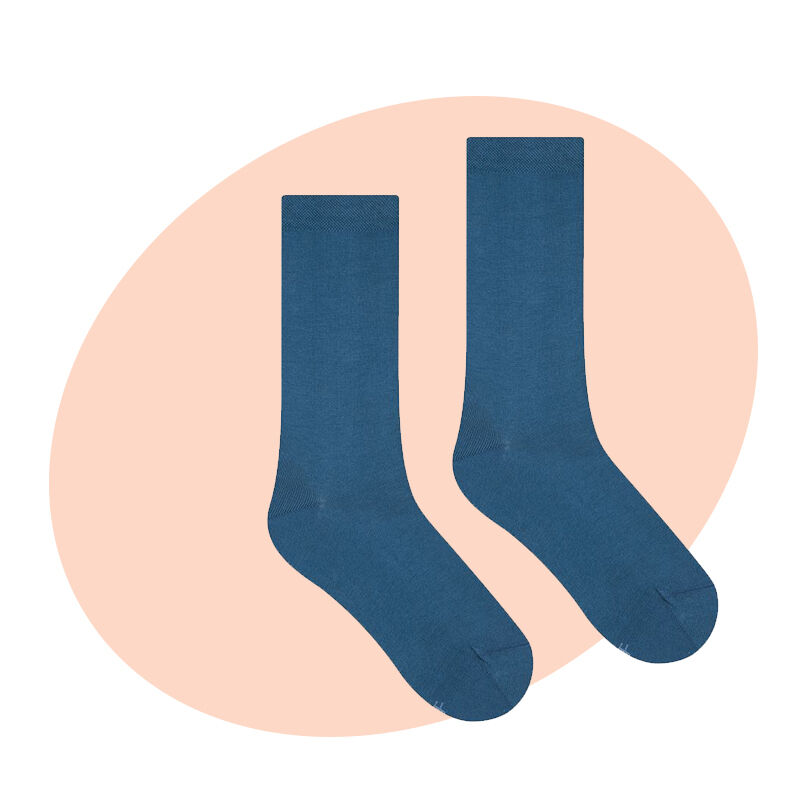 BLEUFORÊT COTTON SOCKS
For comfy and super soft socks, Bleuforêt uses quality materials such as cotton, wool, silk or cashmere. The brand manufactures all its collections in the Vosges and thus promotes local expertise that has been passed on from generation to generation for over 25 years. That should motivate you to pamper your feet!
Plain cotton socks, Bleuforêt. 9,50€.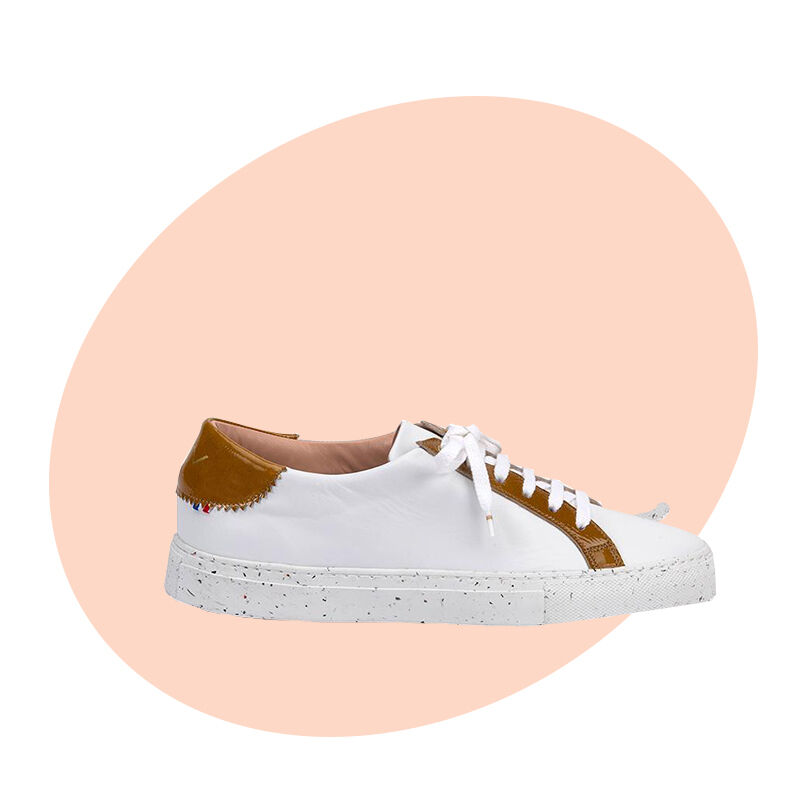 UN SI BEAU PAS - A GIANT LEAP TOWARDS ARTISANAL SHOES
Thanks to their workshops in Romans-sur-Isère - the historical shoe capital of France - where the art of shoemaking is part of the family heritage, "Un Si Beau Pas" is able to boast that it is the premium brand to make shoes for women by hand. In order to prevent wasting any materials, each shoe is manufactured on demand and is therefore unique. We all like customisable products... Especially when they are eco-friendly!
Zélie Blanche, Un Si Beau Pas. 150€.
THE FINAL TOUCH
A bracelet from our Élysée Capsule
A Made in France look is not finished without a Les Georgettes creation... So, what's better than our bracelets from our Capsule Élysée collection, with patriotic colours to honour our French savoir-faire?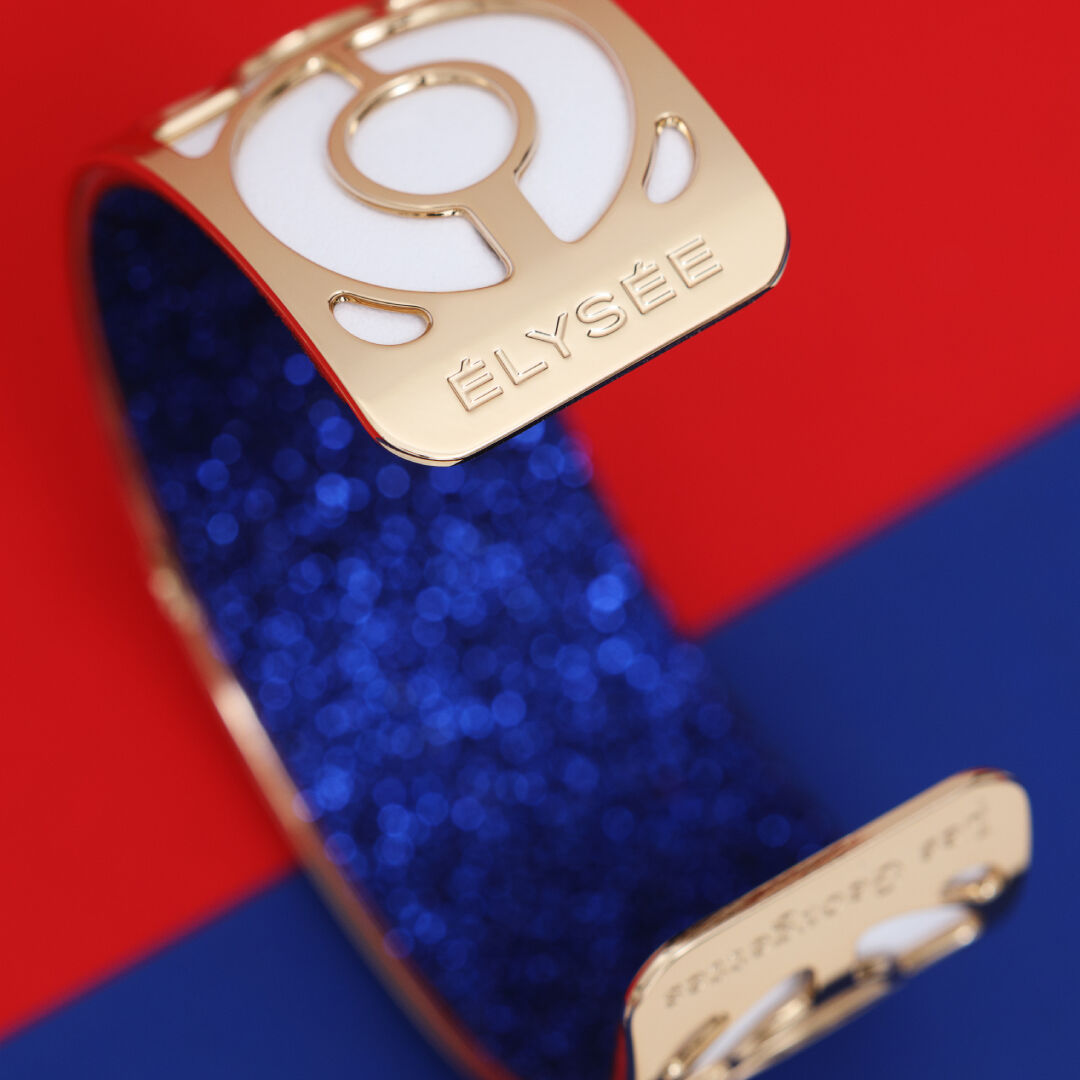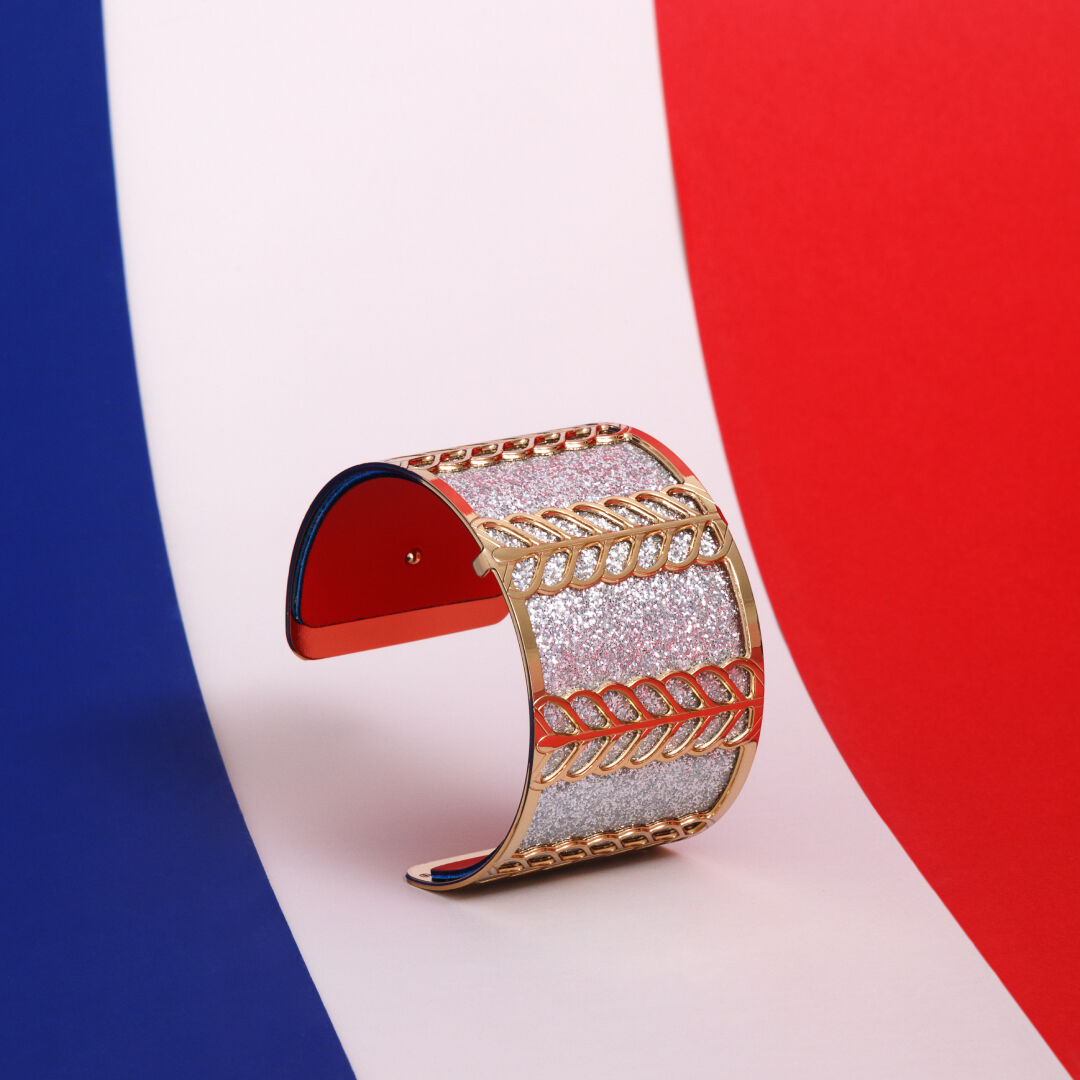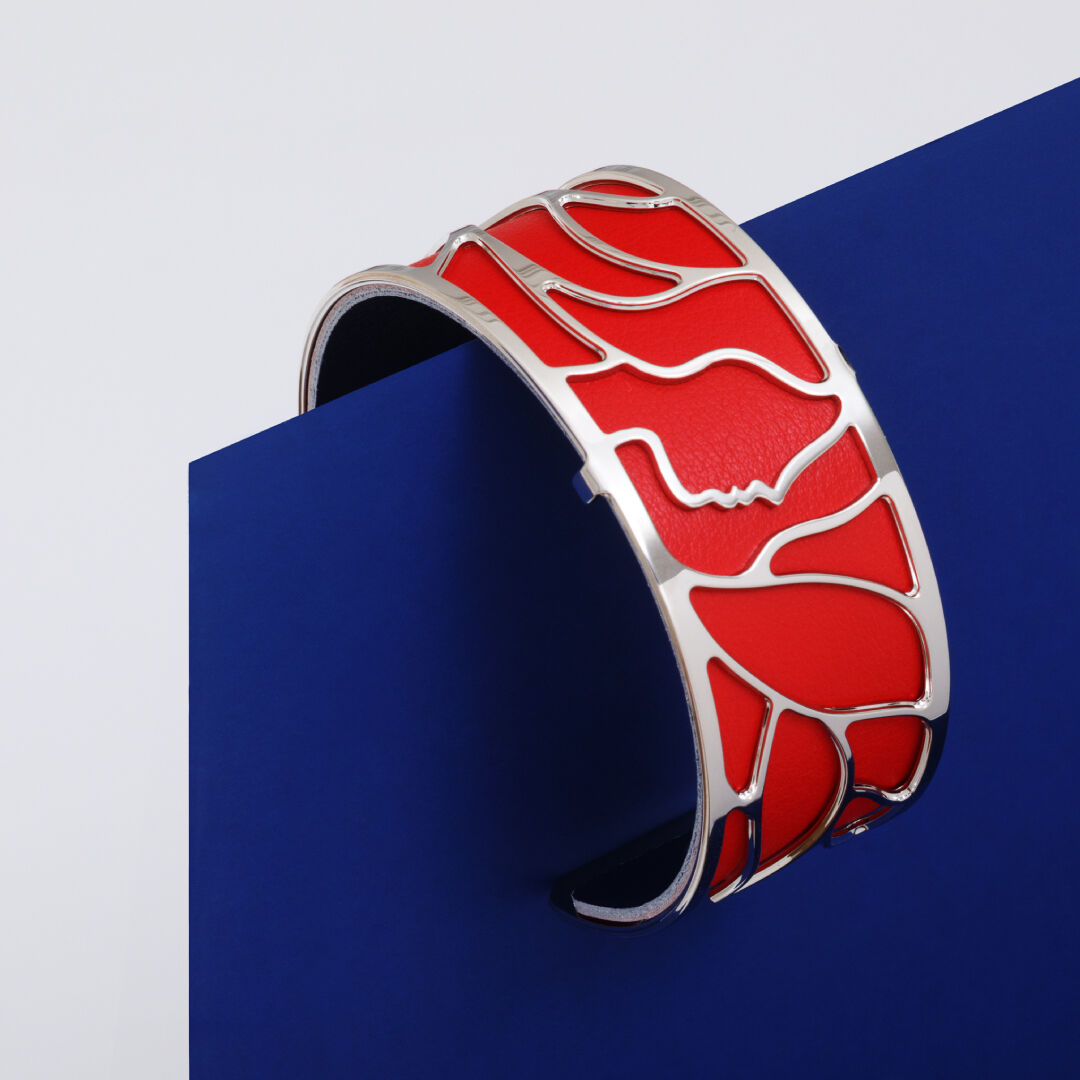 Looking for a head-to-toe Made in France wardrobe?
Challenge accepted!